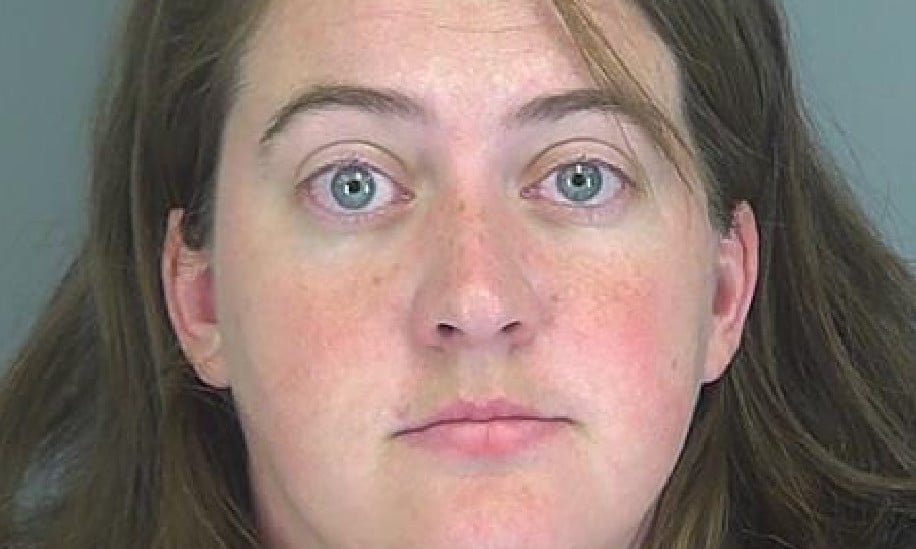 What motivated Alexandra Davis McClure a Spanish South Carolina teacher in physically engaging one of her students despite state law that forbids carnal relations between school personnel.
Alexandra Davis McClure a Spanish South Carolina high school teacher has been arrested after allegedly having a sexual relationship with her 16-year-old student. 
Upon her arrest, the 25 year old teacher was charged with three counts of sexual battery for relations with the Byrnes High School student in Duncan.
The Spartanburg County teacher's arrest comes after investigators determined that the woman had carnal relations with the teen over a year ago.
The former teacher who no longer teaches at the school resigned pending a launched investigation when allegations against her were first made.
How authorities came to be 'tipped' off is not necessarily known.
Cops said the student was in McClure's Spanish I class and began flirting with her, leaving his phone number on her desk.
In turn McClure began to reach out to the teen where the pair began flirting on FaceTime, as well as the teacher sending him topless photos, according to the Spartanburg Herald Journal. 
McClure performed a private sex on the teen during an October 2014 football game, as well as two other times that month.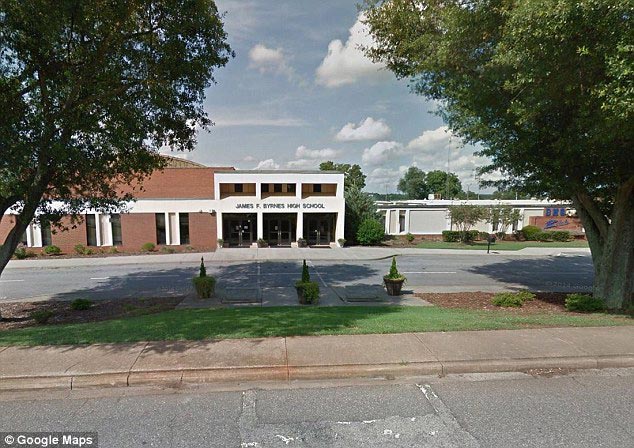 Prior to the arrest, school officials sent out a release saying: 'The administration at Byrnes High School was informed of allegations of inappropriate contact between a female teacher and male students.'
'Before administrators could complete the investigation, the teacher resigned her position with the district. As required under South Carolina law, the matter has been turned over to law enforcement and the South Carolina Department of Education for further investigation.'
Although the student was of legal consent age, Alexandra Davis McClure's arrest comes as sexual activity between a teacher and their student is illegal under South Carolina state law. 
Not necessarily understood is why the teacher continued to pursue the boy despite the knowledge or in spite of it, that school personnel by law are forbidden to physically engage children under their care.
McClure was booked into the Spartanburg County Jail and released on a $15,000 personal recognizance bond on Wednesday night.