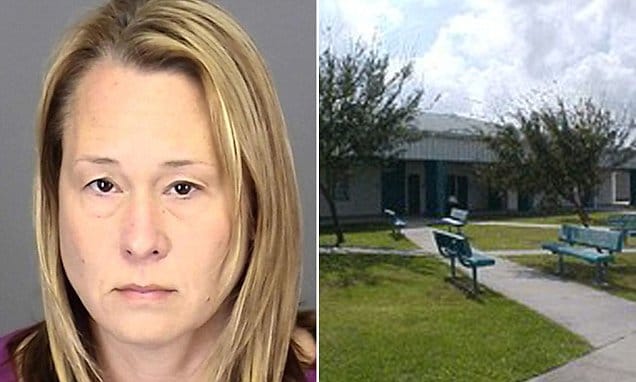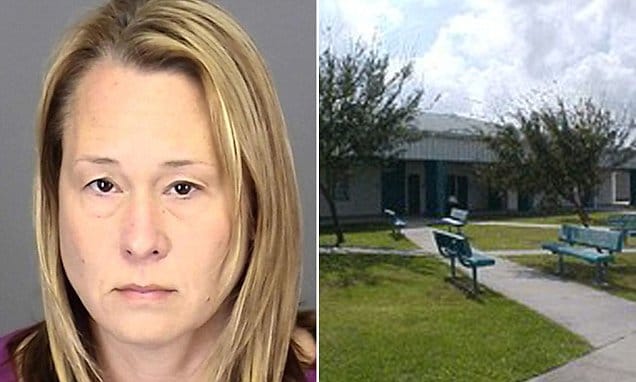 Joining the ever increasing ranks of female school teachers illicitly having carnal relationships with minors is newest entrant, Florida middle school teacher, Stacy Lynn Hooks, 38 of Sebring.
Pursuant to the veteran elementary and middle school teacher's arrest on Thursday after rumors made the rounds, Hooks admitted to cops having intercourse with one of her students no less than three times along with oral sex twice.
The 15 year veteran science teacher's arrest comes after cops discovered two tre risqué pictures of her and a collage of her buttocks (why not …) on her 14 year old teen victim's phone.
Upon the Hill-Gustat Middle school teacher's arrest, the sexual predator was charged with five counts of lewd battery, three counts of transmission of material harmful to a minor by electronic device (I'll let you figure that one out….) and one count of traveling to meet a minor to engage in unlawful sexual conduct.
Placed on administrative leave by the School Board of Highlands County, the board will vote on Tuesday whether to suspend the errant teacher without pay.
A report via the  Highlands Today has told Stacy Lynn Hooks faces the very real likelihood of being fired.
Investigators with the Highlands County Sheriff's Office began their investigation into Hooks on Monday after hearing allegations of inappropriate contact between the teacher and student. 
The pair allegedly started their relationship in May 2015 and last had sex on February 5, deputies said on Thursday.
Detectives said the investigation is ongoing and asked any other victims or those who have information about the case to contact the sheriff's office's special victims unit. 
At present it is not necessarily understood why the woman sexually preyed on her teen victim and why she chose to abuse her authority of trust? Unless that too was the leading kink?
Hooks' bond was set at $625,000 after her arrest.