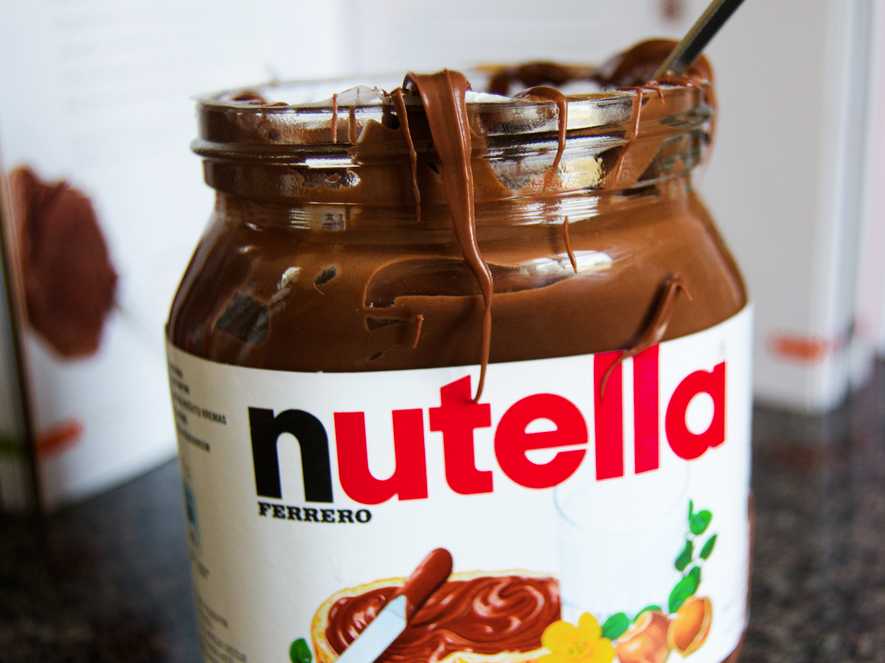 How an illicit liason ruined Andrew Victor Wilson's life.
British drama teacher, Andrew Victor Wilson has been jailed after smearing Nutella over the naked body of a 14 year old female student the man is alleged to have been infatuated with.
The Fearns High School teacher's incarceration comes as a result of an incident in the mid 1990's which saw the then mid-20's year old teacher take an actress out of class and drive her to a friend's house, where they covered each other with the chocolate spread.
Over the course of nearly a year, the married father of one, who befriended the teenager's parents through a mutual interest in football according to a report via the dailymail had a string of sexual liaisons with her which culminated in consensual sex.
But two decades later, the girl complained to police, with the teacher now facing the loss of his 25-year teaching career, his marriage, his home and his freedom after being sentenced to 20 months in prison.
According to court testimony, Andrew Victor Wilson was a 'trendy young teacher' when he arrived at the Bacup, Lancashire located school in the mid-1990s and was popular with students, especially the girls.
The 500-pupil comprehensive, whose motto is 'Further, faster, higher' – was Wilson's first teaching job told the prosecution at Burnley Crown Court.
He met his victim when she was aged 13 in Year 8 and she quickly began to 'shine at acting', the court heard. 
Wilson soon cast the girl in lead roles for plays, which involved her spending a lot of time in his company both inside and outside school, tended prosecutor Emma Kehoe.
The girl described feeling 'butterflies in her stomach' when Willson first targeted her in his office at the school, kissing her and rubbing her over her clothing.
Told the prosecution: 'She was happy and loving the attention,'
'She does not say anywhere that she was not fully co-operating with what she saw as a relationship with her teacher.'
The court heard how Willson kissed the student while giving her a lift home, and twice persuaded her to perform a sex act on him.
The relationship quickly escalated and Willson pulled her out of a science lesson to take her to a friend's house where it was asserted the pair spent much of the day naked.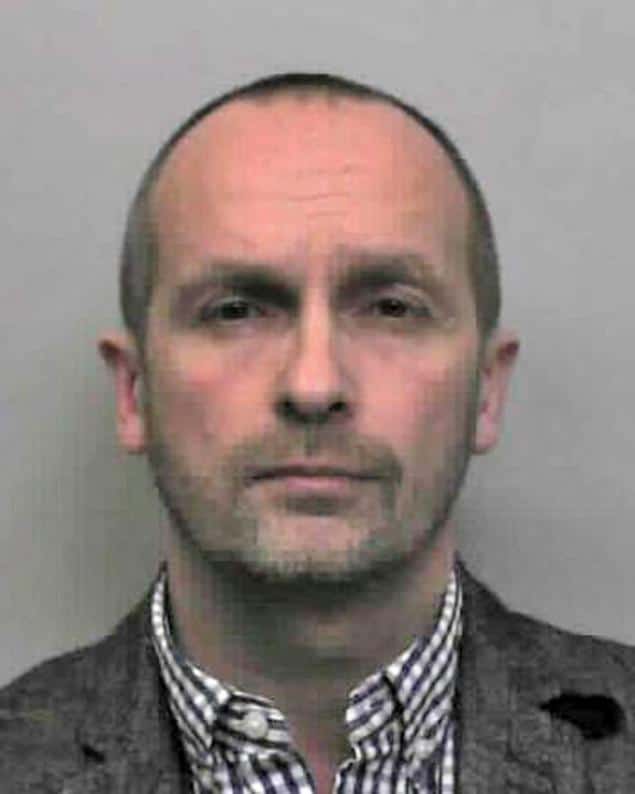 Reiterated the prosecution: 'The two of them had Nutella and they licked it from their naked bodies,'
 'Mr Willson was very keen that she got home to catch the school bus, though, because her parents knew nothing of what was going on.'
There after the drama teacher ended the affair when the girl was 15 upon moving to a different teaching post in the South of England.
Yet Andrew Victor Wilson's illicit fling would one day catch up with him when the drama teacher's former pupil – now in her 30s – complained to police in 2014.
Willson, now 48 and living in Hollowell, Northamptonshire, pleaded guilty to five charges of indecent assault.
Philip Holden, defending, said: 'He accepts full responsibility and does not seek to blame the victim,'
'He feels ashamed and this has had a significant impact on his life. He has lost his job, his marriage, will shortly lose his home and probably his self-respect.
'He is anxious as he is the main carer for his severely disabled 23-year-old son.'
Jailing Willson, Judge Jonathan Gibson told him: 'Your behavior had a long-lasting negative impact on this young woman. It was an abuse of trust and there was an element of grooming from you.
'I have given consideration as to whether the sentence could be suspended. It seems to me, given the pupil-teacher relationship, that it simply cannot be.'
Willson has also been ordered to sign the Sex Offender Register for ten years.
Detective Constable Mick Smith, of Lancashire Police, said: 'Willson abused his position of trust as a teacher and groomed his victim before taking advantage of her while she was a pupil at the school.
'The victim has shown enormous courage in coming forward and reporting these offences to us and I hope today's result brings her some form of closure and enables her to move forward with her life.
'I also hope the outcome of this case will encourage other victims to come forward and report crimes to the police safe in the knowledge that we are determined to bring those who commit sexual offences to justice, regardless of when they took place.'
Of question is what preempted the former student to finally only speak up now?