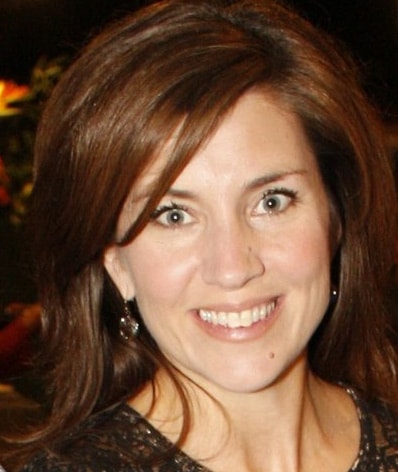 Why did Arkansas sub teacher, Erica Suskie allegedly sexually prey on a student? 
Erica Suskie, 43, a former Arkansas substitute teacher at Catholic high school has been taken into custody after allegations she had sex with a student under the age of consent.
A report via katv told of the teacher turning herself in Tuesday morning after an arrest warrant for her arrest was issued on charges of sexual assault in the first degree.
The woman's arrest comes after North Little Rock Police Department received a report on October 26, 2015 from the Arkansas State Police Crimes Against Children unit, alleging sexual abuse at the hands of the married teacher.
According to arkansasonline, authorities were notified after rumors at the school began making the rounds.
At the time, Catholic High principal Steve Straessle notified students' parents along with banning Suskie from school as rumors continued to escalate.
In her arrest affidavit, Erica Suskie is alleged to have had sexual contact and intercourse with the male student, with Suskie described as a family friend and the boy's Algebra tutor.
MORE: Former Catholic High substitute walking into court for warrant: sexual assault in the first degree @KATVNews pic.twitter.com/34qBjU4Pzc

— Marine Glisovic KATV (@KATVMarine) February 2, 2016
Police document state that the alleged sexual encounters began after Suskie asked the youth's mother if the alleged victim could tutor Suskie's son in algebra.
According to a report via akansasmatters, the alleged incidents took place between April and October 2015 at Suskie's home in North Little Rock and the home of Suskie's parents in Sherwood.
The affidavit also says two people, whose names are redacted in the report, showed authorities text messages, screenshots of text messages and a photograph of Suskie that indicated the two had a sexual relationship.
Since surrendering to authorities Tuesday morning, Suskie has pleaded not guilty to a charge of first-degree sexual assault.
At present it is not necessarily understood what preempted the woman into sexually preying on the boy.