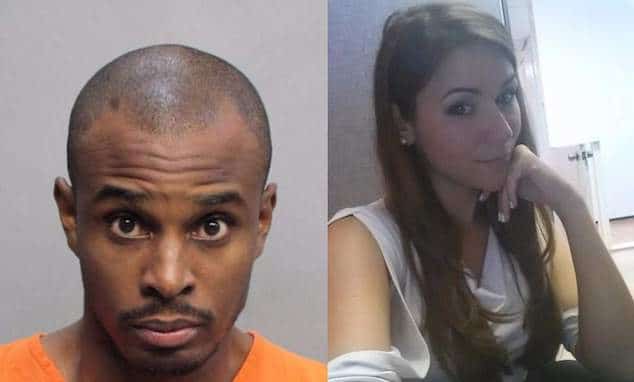 Miami woman, Danielle Jones who was savagely beaten at the hands of her new Craigslist roommate, Byron Mitchell, 35. May have been the victim of a romantic altercation.
The theory comes as investigators believe that Byron Mitchell may have been more than just an unknown transient answering an advertisement on Craigslist but someone with whom the 23 year old may have been romantically been involved.
Danielle Jones still in coma after Craigslist roommate beating
The beating came to happen on the morning of the 14th of February, ironically the day, Danielle Jones turned 23 and a week after Byron Mitchell moved into her Miami, Florida apartment on February 7th.
Of question is whether the pair may have been involved prior to Byron Mitchell moving in or if whether sexual tensions between the pair began after the 35 year old man moved in?
Offered Miami police spokesman Lt. Freddie Cruz via the Miami Herald: 'There are conflicting statements, and it's up in the air if there was a relationship between the two.'
According to Jones's Facebook profile, she has worked as a Hooters waitress. 
At the time of her attack, she was working as an HR manager at Miami's Bison Consulting Group. 
Responding the beating her daughter took, the victim's mother, Aimee Nikolove told in an with NBC that she didn't know whether her daughter will ever wake up. As of Sunday Danielle is in her seventh day of coma.
Told the mother: 'I'm still in shock, I can't comprehend that someone can do this to someone, mutilate them in such a way and try to kill them,'
'My daughter's face is cut up like he was going to take her face off. She has a brain injury, no one knows what the prognosis is.'
Pointing to the dangers of living with strangers off the internet, Nikolove told via Local 10: 'Be more careful,'
'And maybe Craigslist should implement some background checks.'
Kaitlin Cabot, Jones's cousin, said in a Go Fund Me post: 'She is in a coma, intubated and holding on to life… If and she wakes, she will need extensive care and rehabilitation.'
Donors have flooded the page with good wishes. At time of press a total of $13 500 has been collected out of a target of $50 000 earmarked to help with the battered daughter's medical costs.
That said, the beating incident has led to commentators on the web leaving disparaging remarks about Mitchell and alluding to his race as the catalyst to the violence.
Responded to the beating and the negative race sentiments, Nicholas Mohammahpour offered a detailed expose in a bid to dispel the degree to which race and racism came to play a part in the assault.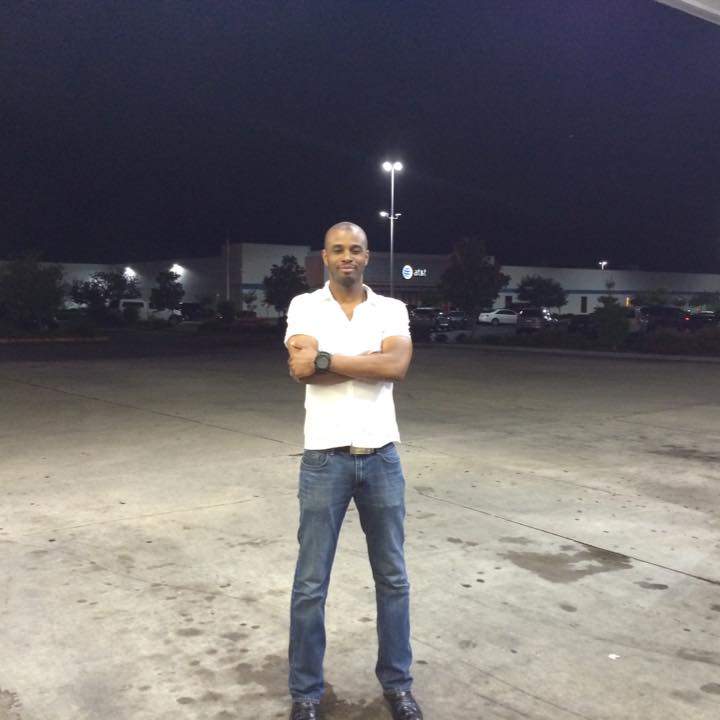 Told the man in a lengthy response on the gofundme page: 'This has nothing to do with race. And the story is simple,'
'She is my friend and she was looking for a roommate to move in as of Feb 8th to help relieve some financial burden.. 
'At some point between then and the 14th this guy, who she did not know, answered her Craigslist ad and she accepted…
'Now for anyone who knows her, knows she is a kind person..
'And if tou [sic] for one second believe this grown ass man and self proclaimed "fitness trainer" needed to go to the lengths he did to "defend himself" is a blatant fool.'
'But no..Lets get some random dumbasses to jump on here and make it about theor own racial agenda..No one on here donating gives a shit about if you are black or white..All we care about is Danielle..'
Mitchell has been charged for attempted murder whilst maintaining he had acted in self-defense as Jones had a knife.
He is now in custody without bond at Turner Guilford Knight Correctional Center, in Miami.