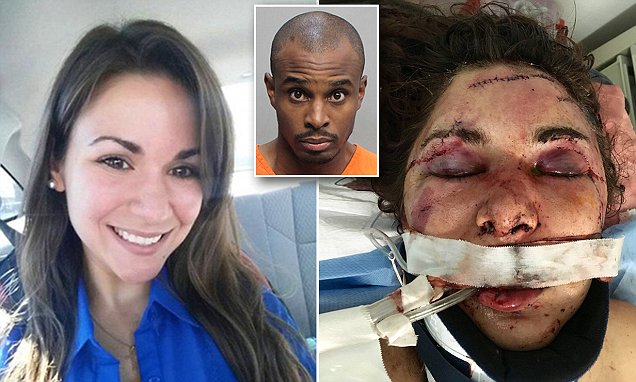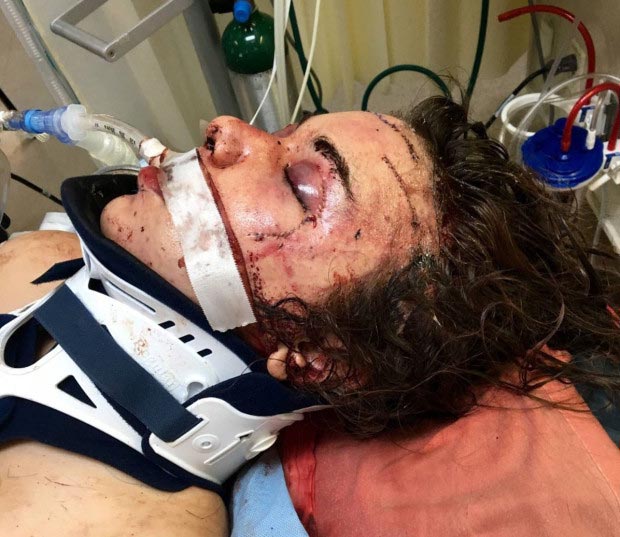 JusticeForDani: How one Miami woman Danielle Jones came to be the victim off the internet.
The family of Miami woman, Danielle Jones brutally beaten by a roommate she had recently taken on via craigslist have told that their daughter remains in a coma, seven days after Byron Mitchell, 35, savagely attacked her on her 23rd birthday.
Was Danielle Jones dating Byron Mitchell?
Describing their daughter as 'vibrant' and 'independent', the family told how Danielle was attacked by Mitchell on the morning of December 14, a week after the man moved into her downtown Miami apartment after answering her craigslist ad.
Told the battered woman's mother, Aimee Nikolove via NBC News: 'I'm still in shock, I can't comprehend that someone can do this to someone, mutilate them in such a way and try to kill them.'
Jones was slashed in the head and face and has suffered a severe brain injury, according to her family, who shared graphic images of her injuries.
The revelations come as the family seek to put a stop to the senseless violence from online strangers.
Reiterated the mother: 'My daughter's face is cut up like he was going to take her face off. She has a brain injury and no one knows what the prognosis is.'
Told another family relative: 'She has scars everywhere, around her eyes, lips. She has slashes all down her head.'
Since his arrest on Feb. 15, Mitchell has insisted acting in self-defense after Danielle Jones went after him with a knife.
Why the woman allegedly went after Mitchell with a knife has yet to necessarily be understood.
Jones's family started a GoFundMe campaign to raise money for medical costs, while maintaining the hope their daughter's attack won't happen to anyone else.
Told a family relative: 'Bringing attention to this and raise some type of awareness for other people to be careful because I can't explain in words how hard it is to see her like this.'
As of time of press, the gofundme page had raised $7,830 out of a $50k goal.
Mitchell has since been charged with attempted murder.