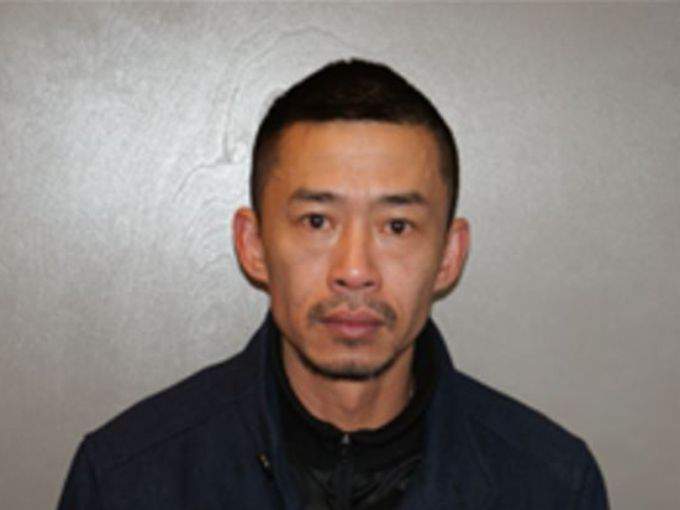 Thy Anh Ho, a registered sex offender has been identified as the suspect involved in a 19 hour hostage standoff in which the man held his 2 year old son hostage at gunpoint at his suburban Georgia home until late Wednesday afternoon after attempting to kill both himself and his son.
Latest newest reports tell of police rushing into the home at 4.40pm after gunshots were heard where they discovered both father and son with gunshot wounds.
The unfolding incident had led to Gwinnett Police along with Swatt teams on to the scene as the father threatened to shoot the boy.
According to a report via 11AliveNews, tense negotiations at one point led to the father, accused of pointing a gun at the toddler, telling police negotiators: 'I'd rather end his life than let you care for him without me.'
The toddler's hostage came about Tuesday night as a result of a dispute between the father and the toddler child's mother. Upon cops arriving at the scene after the mother's teen son calling dispatchers, Ho agreed to release family members except for his son.
At the time of the call the teenage son told 911 dispatchers that the gunman was threatening to kill everyone inside.
Of question is what precipitated the man threatening to kill his son?
It's not the first time Thy Anh Ho finds himself afoul of the law.
In 1998, Ho was charged with criminal confinement for holding children inside during a home invasion. In 2012, he was convicted of theft by receiving stolen property in Gwinnett County and sentenced to eight years probation, two years confinement (time served) and a $2,700 fine.
A dramatic end to a SWAT standoff and new video coming in minute by minute – now on Channel 2 Action News at 5 pic.twitter.com/Txr3cVfbdW

— WSB-TV (@wsbtv) January 6, 2016
Child rescued from that 18 hour standoff! we have 2 reporters getting new details. @wsbtv pic.twitter.com/Pbo2W5wIom

— Dave Huddleston (@DaveHWSB) January 6, 2016
Thy Ho's 2 y.o. son heads to @childrensatl. Condition unknown. Standby 4 @DeidraDukesFOX5 #fox5atl pic.twitter.com/JRnDHsG3Ml

— Portia Bruner (@PortiaFOX5) January 6, 2016
During a police update late Wednesday morning, authorities said the child is '100% still alive' however, they were unsure if the child had been harmed.
As a precautionary measure, a helicopter from Children's Healthcare of Atlanta landed on a road in the neighborhood shortly after 9:30 a.m.
Witnesses reported seeing heavy police activity in the area of Beyers Landing Drive in Buford Tuesday night.
Offered Roy Groshek, a local neighbor who watched events unfold: 'My dogs started going crazy like they've never done before,'
'I came downstairs to see what was going on and there was a light shining in the window, and it was the police.'
Police activity had included blocking off roads leading into the area with no one able to enter or leave the immediate area. 
At present it is not necessarily understood the state of the toddler or the father as authorities reiterate that both sustained critical gunshot wounds and are fighting for their lives….
After 12+ hrs, SWAT standoff involving toddler continues in Gwinnett Co. https://t.co/7qB8hSHuEV Live updates @ 12. pic.twitter.com/9j7SrcJC2C

— WSB-TV (@wsbtv) January 6, 2016