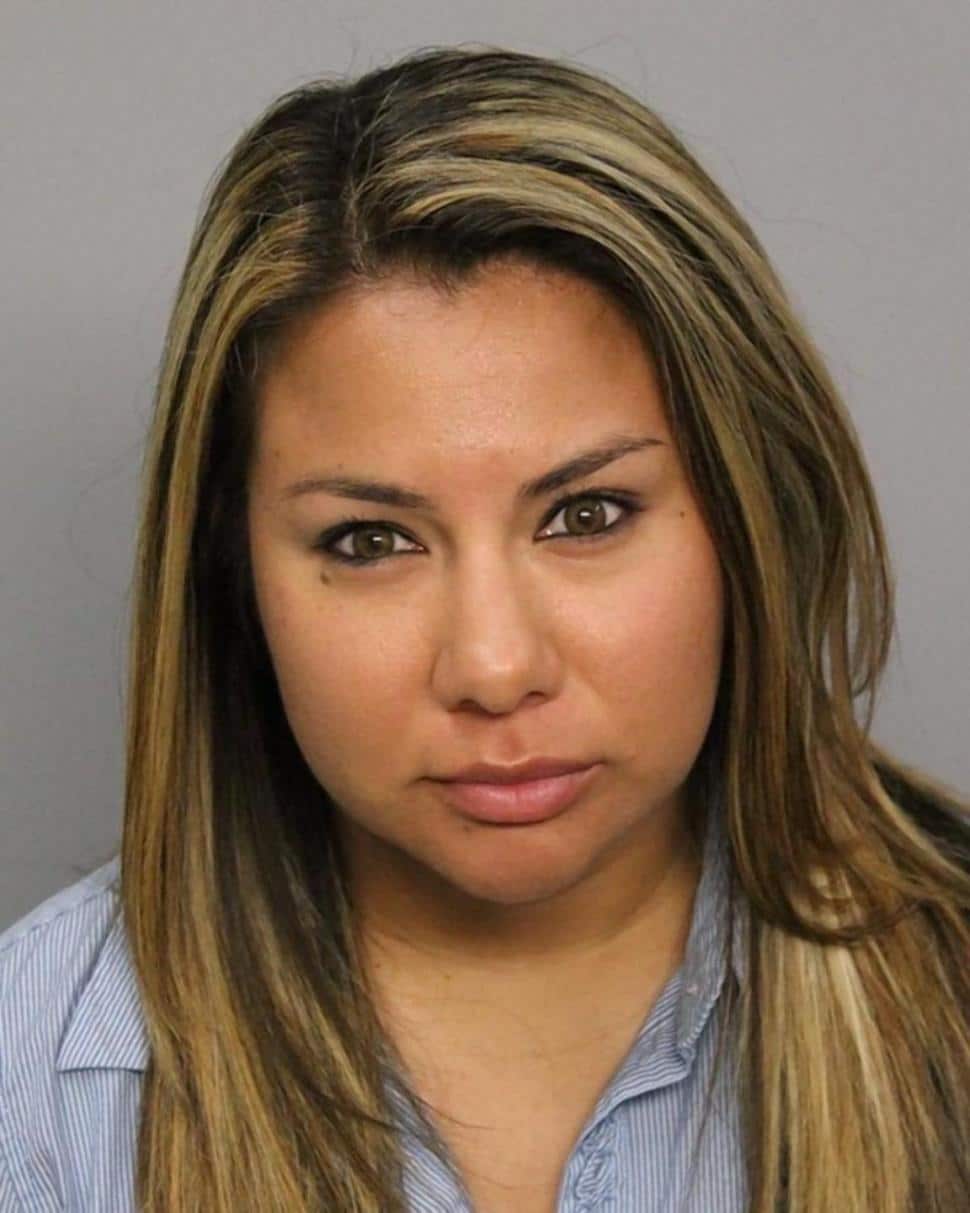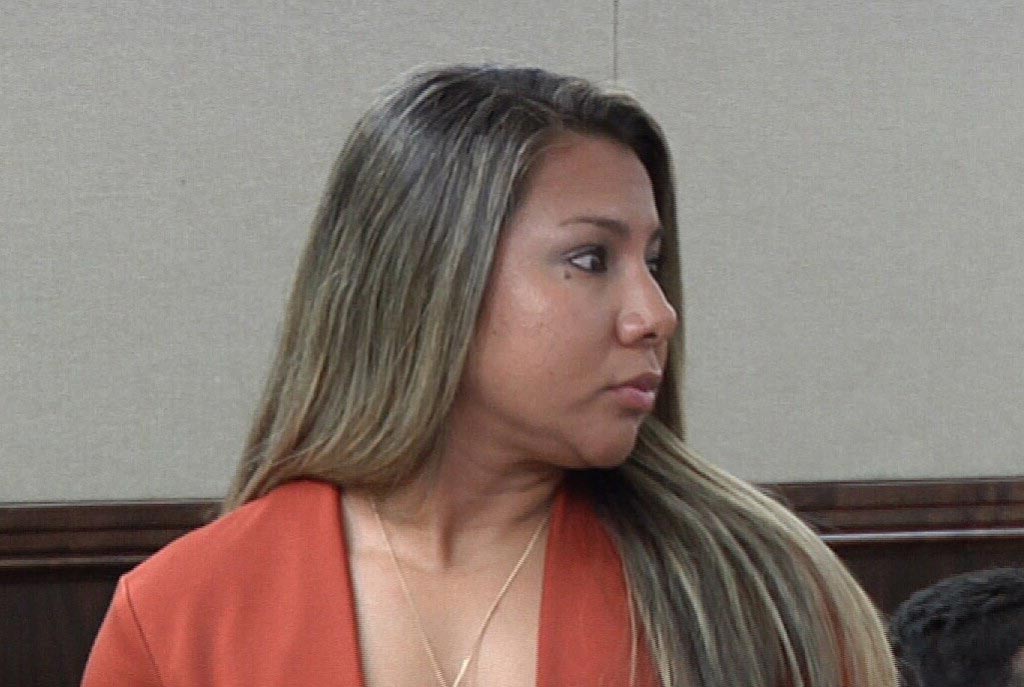 Tanya Ramirez a 31 year old former Texas teacher has filed a lawsuit against her 17 year old male student victim along with a separate suit against the boy's mother, after the mom called the sick teacher a 'sexual predator'.
The suit against her former victim alleges the teen did not have her permission to record the 2014 sexual tryst between them, arguing that the video was not legally obtained.
News of the teacher abusing Texas state laws of having sex with the male student led to the woman being dismissed and charged.
In her suit against the teen, Tanya Ramirez alleges her victim 'disseminated the video to numerous people and caused the video to be posted on YouTube.'
The teen's 'extreme and outrageous' conduct caused Ramirez severe emotional distress, according to the suit.
Never mind the extreme stress and emotional distress the sick teacher's behavior had on her victim.
Kids since when to aggressors find the temerity to assume that they are the victims when they are in actuality the perpetrators of violence and initiating transgressors?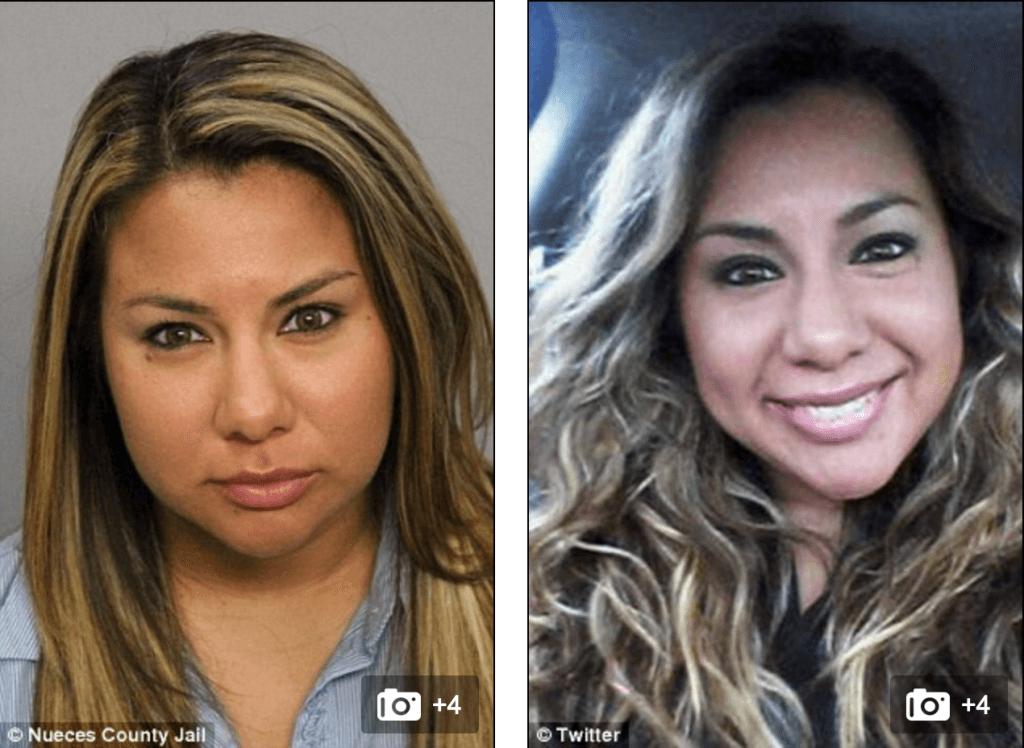 Told Amie Pratt, Ramirez's lawyer via the nydailynews: 'You can't have sex with someone and film it without their knowledge, and post it on the Internet.'
In a suit filed previously, Ramirez claims the teen's mother, Kimberly Tademy,  told several media outlets the teacher has had sex with students other than her son, and that Ramirez is a sexual predator of children.
The statements claims the suit, led to Ramirez being exposed to 'public hatred, contempt, ridicule, and financial injury, and impeached her honesty and integrity'.
Ramirez, who taught at King High School in Corpus Christi, pleaded guilty to having an improper relationship with a student, and was given seven years probation. In a second case, she pleaded no contest to having sex with another 17-year-old student.
She was indicted in 2014 under a Texas law which forbids teachers from having sex with students from the same school, even if the students are of legal age. In Texas, 17 is the age of consent.
The plea deal kept the teacher out of jail but she was forced to give up her teaching license along with having to pay a $4,000 fine, in lieu of serving up to 20 years in prison and a $10,000 fine.
The plea deal also kept the teacher from having to register as a sex offender.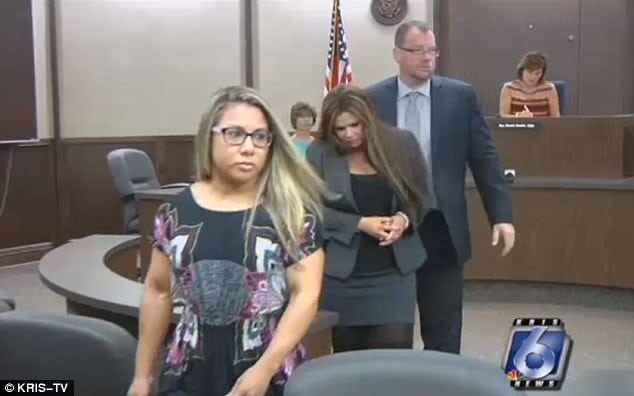 Of note, Ramirez's lawyers have filed a notice of appeal, arguing the statute delineating the 'Improper Relationship Between Educator and Student' which led to the woman being sanctioned is not constitutional and makes 'no sense.'
Slight pause. What do you think kids? Do such laws which serve to protect the integrity of the teaching experience and the power teachers exert over students serve no place in society? Or is this just a wishful ploy on behalf of the ex teacher's lawyers?
Reiterated the dismissed teacher's lawyers: 'Even though she is guilty of having sex with a student, the student was a consenting adult when it happened,'
'Had she not been a teacher, this would not have been a crime.'
But then again if Wednesday had not come after Tuesday it would not be Wednesday either ….
And then there was this comment on the web that caught my attention:
SHE is the adult and in a position of power. What she did was both reckless AND against ALL laws governing teacher/student relations. Had Ramirez been a male teacher and the victim a girl student, Ramirez would be in jail–FOR A LONG TIME! There should NEVER be a double-standard for these female teacher predators.