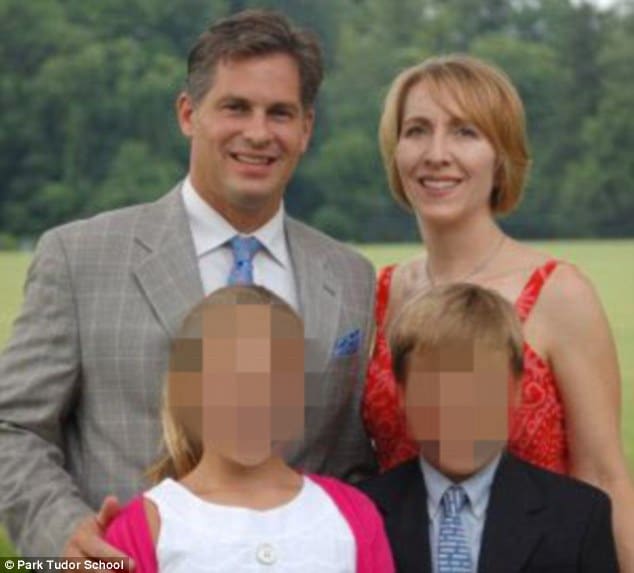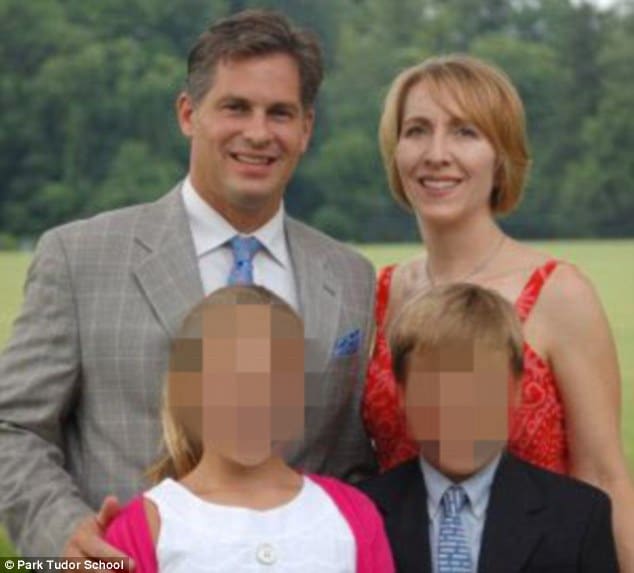 Shock and disconcert has come to the fore with news of the suicide death of elite Indianapolis private school principal, Matthew Miller, 46.
The headmaster's death comes weeks after his basketball coach resigned over child pornography investigation, and a week after the school principal was interviewed directly by authorities in relation to transgressions at the school, raising the awkward question to what degree was the married teacher's decision to take his own life related to what may or may have taken place at the school? 
News of Matthew Miller's death comes after his wife found the body of the headmaster of Park Tudor School principal in the garage of the family home at noon on Saturday. It was determined the principal had hung himself.
Miller's death comes at an awkward moment, when the Indiana Internet Crimes Against Children's Task Force's child pornography investigation served search warrants at the school, looking into allegations of former boys basketball head coach Kyle Cox.
Matters into the basketball coach reached heightened interest after Kyle Cox abruptly resigned his post on December 15.
Of particular note, The Indianapolis Star is reporting that police have to date refused to comment on what the allegations against the coach are. Leading speculation to what degree Matthew Miller's suicide was related to Cox's resignation and perhaps the implicit suggestion that Miller took his own life because he may have been very well aware of the coach's transgressions but had purposefully turned a blind eye?
Warrants had been served at Park Tudor and at Cox's home in Fishers on January 7.
Cox has not been charged and has not commented on the investigation.
Of interest, is whether Miller was being targeted or looked into by the task force?
Fox 59 reported that Miller was interviewed by detectives last week.  
According to a biography on the school's website, Miller held a bachelor's degree in Greek and Latin from Dickinson College. He also graduated with a bachelor's degree from Oxford University, where he studied Greco-Roman literature, history and philosophy.
Before arriving at Park Tudor, Miller was the assistant head of school at Isidore Newman School in New Orleans, Louisiana.
A statement released from the school in connection the principal's death over the weekend read: 'Dr. Miller was a beloved colleague, gifted educator, mentor and friend to students, faculty and staff, parents and alumni. His enthusiasm and love for Park Tudor was evident in the countless contributions he made to our school during his tenure,
'He will be dearly missed.'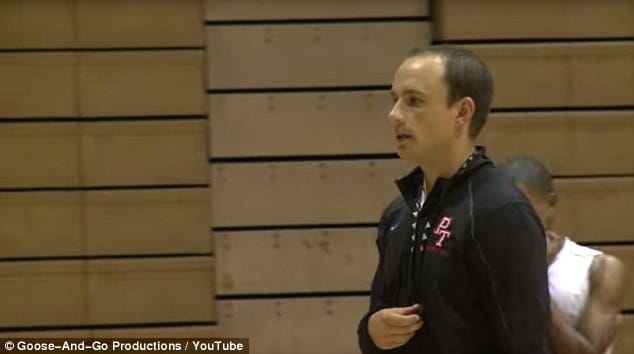 Until his death,  Matthew Miller had been the headmaster at the prestigious school since 2011.
A regard of the school's website tells of tuition costing $16,430 for a preschooler, $19,020 for a student in kindergarten through Grade 5, and $20,170 for Grades 6-12.
Reflected Marya Jones, a former student of the school, and presumably holding a point of view shared amongst many in the community: 'It's a very tragic loss for the Park Tudor community,'
'I'm a 1978 graduate of the school.  I love the school, that's why my daughter is a student here.'
Time will tell what investigators may have unearthed and to what degree that may have prompted Matthew Miller to take his own life….