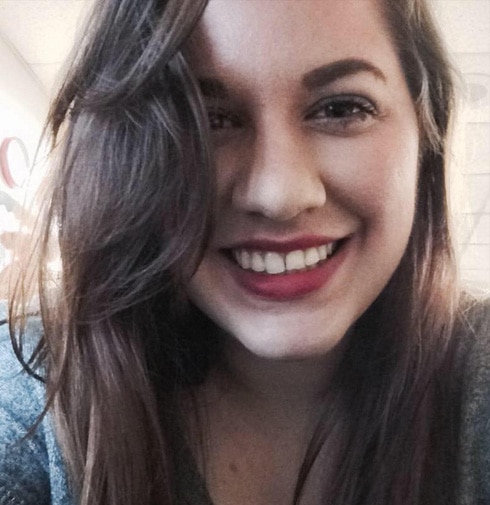 Kimberly Naquin, 26, a fourth year geography school teacher at Louisiana's Destrehan High has been arrested after carrying out a year long intimate affair with a 16 year old female student.
The accusation agains the teacher includes the woman having sex with the female student at her Kenner apartment complex between August 2014 and September 2015 told officials with St. Charles Parish Sheriff's Office and Kenner Police on Friday.
Officials also told of an 'undetermined' amount of incidents also happened at a school classroom along at a Destrehan home.
The charges are the latest at the school stemming from previous sexual abuses at the hands of teachers against students, including a 2014 incident which rocked the community when teachers, Shelley Dufresne, 33 and Rachel Respess, 25 were arrested after having joint sex with a 16 year old male student at one of the teacher's apartment.
Naquin, 26, was reportedly booked Thursday on charges of carnal knowledge of a juvenile – also known as statutory rape — and a misdemeanor charge of prohibited sexual conduct between educator and student. She also faces 10 counts of felony carnal knowledge of a juvenile out of Kenner, police spokesman Lt. Brian McGregor of Kenner Police told NOLA.com.
Naquin's arrest would come after a student's family member reported it to law authorities on Wednesday.
Told a statement via Stevie Crovetto, director of public information of St. Charles Parish Public Schools: 'The school system is fully cooperating with the Sheriff's Office.'
Of note, Naquin's profile on the school's website says she is a Louisiana State University graduate and co-sponsor of Destrehan High's Beta Club chapter.
Tells the geography teacher on her school profile: 'I am looking forward to a wonderful year teaching your child.'
Of question is why the teacher pursued the teen and whether it occurred to her that she was endangering the child?
Naquin has since been suspended without pay in accordance with district policy pending the outcome of an investigation.
Naquin's bond was set at $75,000.