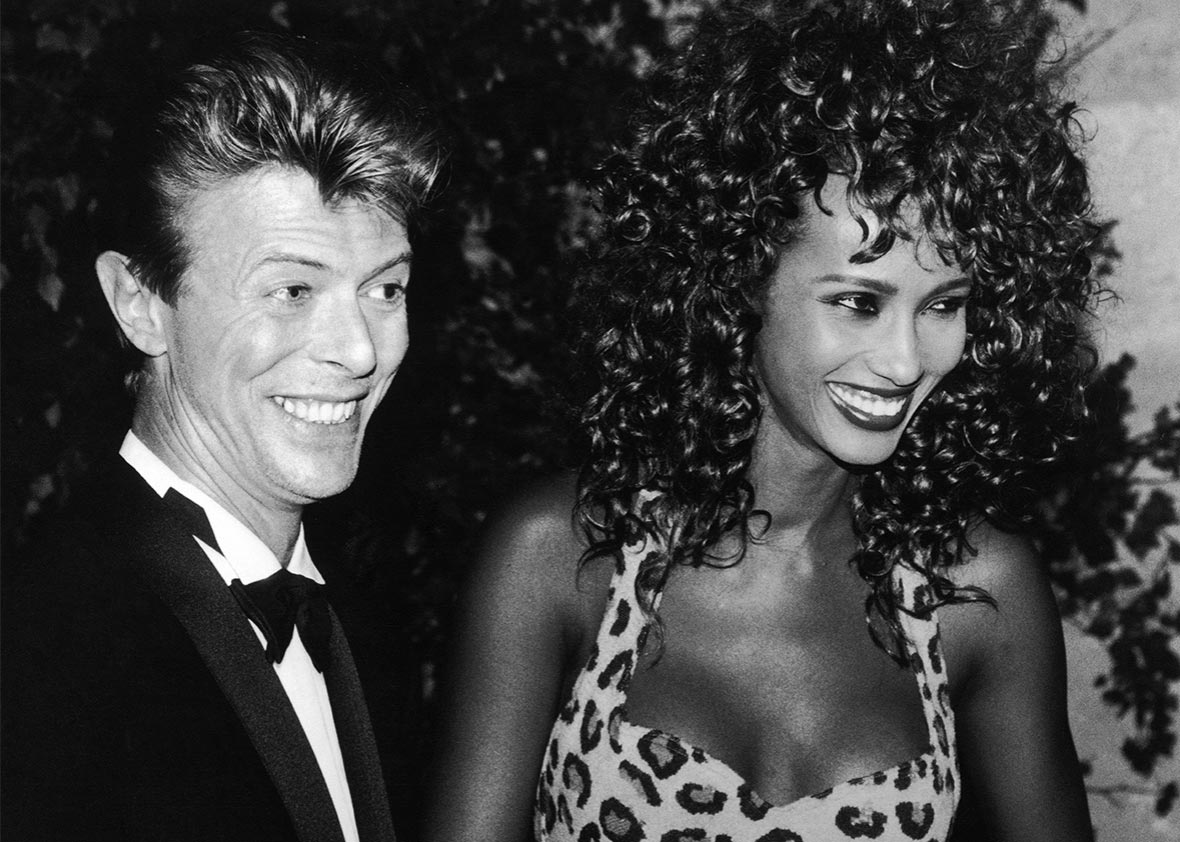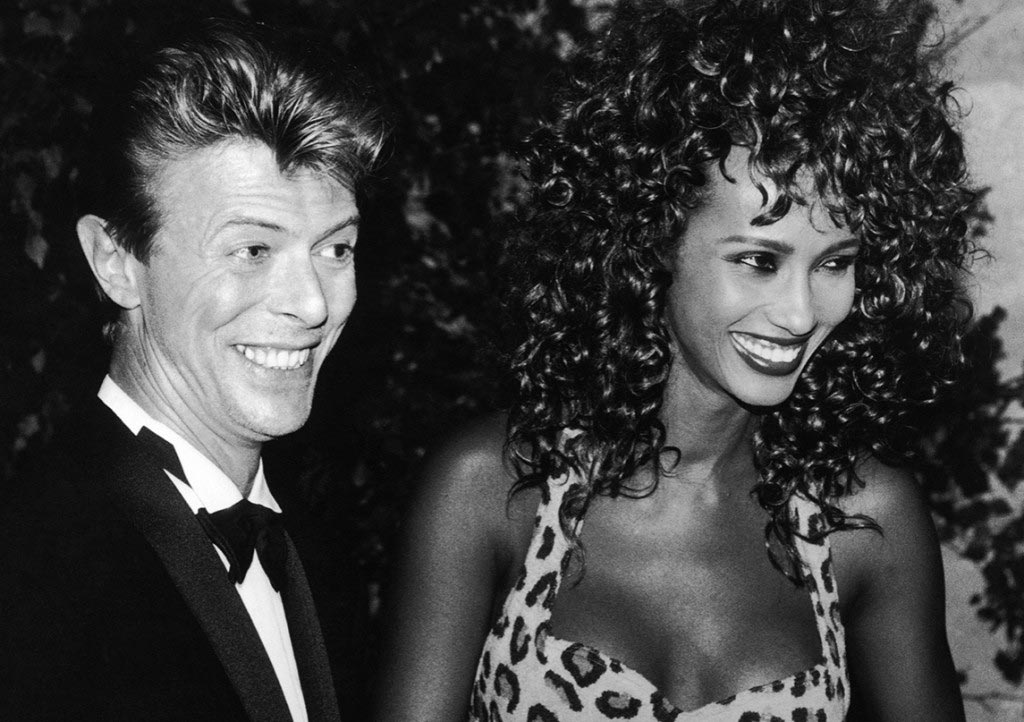 David Bowie will: A few interesting surprises.
Filed documents in Manhattan court on Friday has revealed that rock/pop icon, David Bowie leaving nearly half of his entire fortune of $100 million to his wife Iman while the other half will be mostly shared with the entertainer's children, Duncan Jones and Lexi Zahra Jones.
Friday afternoon's disclosure comes after recent rampant speculation in the days after David Bowie's death estimating the icon's singer's worth to be north of $300 million (£600million).
That said recent reinvigoration in the late 69 year old singer's records and occupying 12 of the top 40 on Billboard ought to see much future ongoing royalties making their way to family members.
Along with wife Iman receiving almost half of David Bowie's fortune, the former supermodel, current cosmetics magnate (worth an estimated $30 million) will also receive the couple's homes in Manhattan and upstate NY.
An allowance has also been to give $2 million to his friend and personal assistant, Corinne Coco Schwab, and $1 million to his son Duncan's former nanny, Marion Skene.
Of note, the singer had declined to leave former wife and mother of son Duncan any of his fortune despite speculation that the singer may have sought some kind of reconciliation with his son's mother after almost 40 years of keeping out of each other's way. Notwithstanding that is Angie Bowie's ongoing lamenting of the lost times she once had with Bowie and purported mistreatment at his hands.
It is understood, Angie upon her divorce to David Bowie after ten years of marriage receiving a sum of £500 000 in installments over the course of ten years along with declining to contest parental rights over their son.
In accordance to his wishes and faith as a Buddhist, his ashes are to be scattered on Bali.
Ava Cherry: 'I had menage a trois with David Bowie and Mick Jagger'
Angie Bowie fake David Bowie death sadistic reality tv at its best
David Bowie Liver Cancer: Did a life of excess catch up with him?
Angie Bowie: 'David Bowie forced me into open marriage'
'Look up I'm in heaven' David Bowie knew he was going to die
David Bowie responds with 42 words. World reacts.
David Bowie turns 65. How one man's style, grace and presence 'rocked' the world.
David Bowie, the Stars are out tonight. A genius returns amongst us.
David Bowie's rare public appearance sparks health concerns.