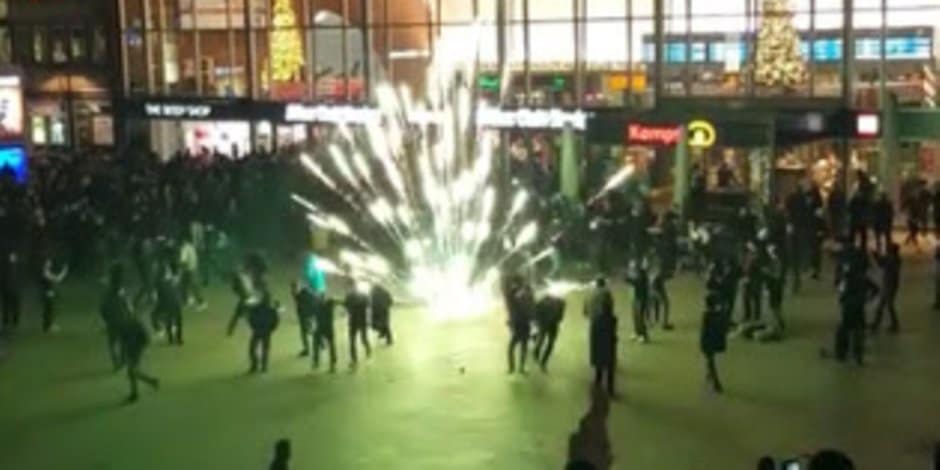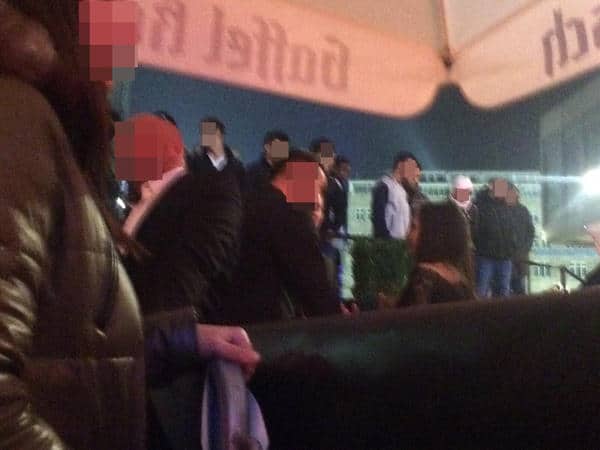 Cologne new years eve sex crimes at hands of 1000 migrants leads to fierce debate of German migration policy. What now?
Up to 1000 Muslim migrant men of North African and Arabic/Mid-east descent are alleged to have sexually assaulted up to 60 to 80 women during new year's eve celebrations in the German city of Cologne.
The assaults which purportedly took place in one of the city's busiest thoroughfares is said to represent a 'completely new dimension of crime.'
To date local press have told of up to 60 criminal complaints (and rising) of molestation having been lodged, including one of rape, after a series of women found themselves at the mercy of inebriated migrants along Cologne's famous city square between its central station and Gothic cathedral.
Why the Media is avoiding Cologne sex crimes coverage
Responding to the complaints, city police chief Wolfgang Albers said the crowd was composed of up to 1,000 heavily intoxicated men who gave the appearance of being 'Arab or North African' in background.
Witnesses told of migrants taunting women with 'ficky, ficky,' which translates to the F-word in English, as well as 'sl-t.'
Along with sex attacks, there were several brawls between migrant gangs at the railway station, as well as large numbers of fireworks fired into the crowds and police.
Reacting to the crises, Mayor Henriette Reker, who made international headlines in October when she was stabbed on the campaign trail, called a crisis meeting with local and federal police on Tuesday in a bid to address the crimes.
Told Reker in local press: 'We cannot tolerate this development of lawlessness.'
Addressing the sexual assaults and the intimation that the crimes are the result of a recent unchecked avalanche of refugees into the nation, Ralf Jäger, the state interior minister for North Rhine-Westphalia, promised swift action.
Told Jager: 'We will not accept that groups of North African men gather expressly for the purpose of debasing women by sexually assaulting them.'
The assaults have since led to local politicians and authorities acknowledging 'politically uncomfortable' consequences, hinting at many German resident's disquiet at having such a huge influx of refugees of 'foreign' and culturally opaque quotient having arrived in recent months after the Syrian crises forced Germany's hand.
In recent months, official government forecast asylum seekers arriving in Germany has risen to 1.5 million, far higher than the the previous official 800,000 figure announced in mid-August.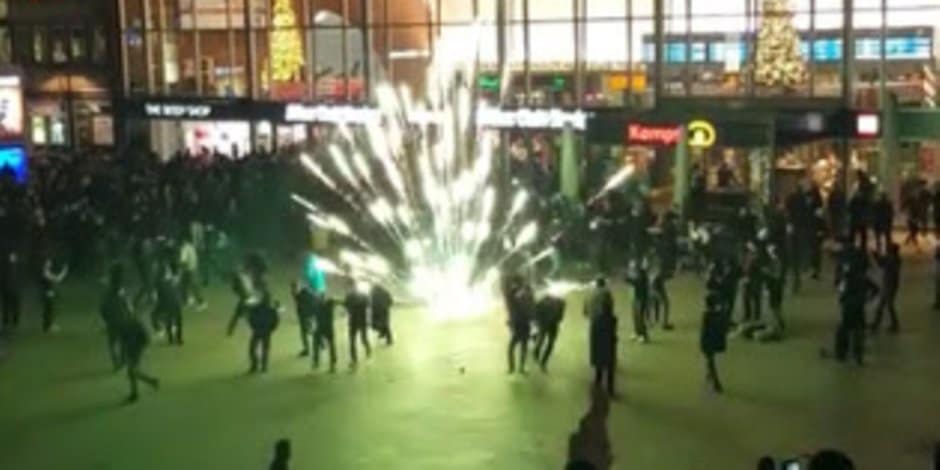 Responding to Friday evening's events, the leader of the North Rhine-Westphalia branch of Germany's main police union, Arnold Plickert, called the crimes 'a massive attack on basic rights' and said justice must be seen through even if it has "politically uncomfortable" consequences.
Nevertheless Plickert warned against exploiting the incident to stir up anti-refugee sentiment.
'Any refugees who have a problem integrating into our open society and respecting the rights of other people' must be dealt with using the 'full force of the law,' he said, though adding that the public should not forget that 'the great majority of the people who have come to us have done so because their lives are no longer safe in their homelands.'
To date Cologne police have arrested just five men in relation to the new year's eve attacks as they continue to review surveillance tapes.
And then there was this comment on the web that caught my eye.
Most German media (broadcast, print, online) imposed a media blackout, only after a social-media firestorm did most of them report the news.
German airwaves are full from morning to evening with happy talk about REFUGEES WELCOME, the brainwashing is all-pervasive. Dissenters are brutally punished by painting them as Nazis, prosecuting them for "incitement", getting them fired from their jobs.
Reflects Germany's local: The national media also seems to be in on the act.
Despite the seriousness of the allegations of police cover-ups and a pattern of evidence of sexual abuse, major news outlets stay well away from the issue.
This is hardly surprising in a media climate which is far more comfortable wringing its hands over the far right than offering objective reporting.
Newsrooms are at one and the same time scared of appearing racist and terrified of stirring up a latent racism they believe still exists in German society.
A situation which has been a boon for the right wing media both abroad and in the US which hasn't wasted anytime warning Americans to be wary of allowing migrants into the US for fear that the same awaits US women.
Offers local.de: Right-wing blogs are savvy enough to pick up on the discrepancies. When the national media don't cover an issue which clearly troubles a great many people it feeds the perception spread by the far-right that they are the Lügenpresse (lying media).
A rational concern or just convenient fear mongering and scapegoating of what really ails society, decreasing social and economic mobility- at the hands of the uber rich/ and their predominantly right wing 'ideological' supporters….?