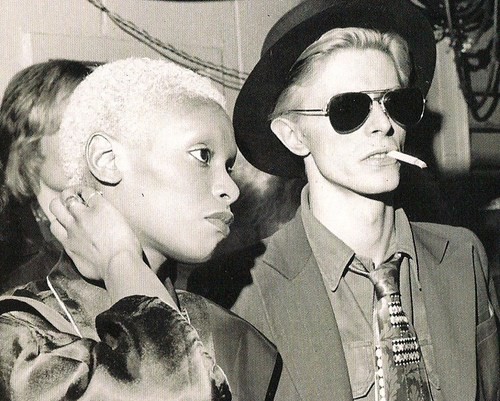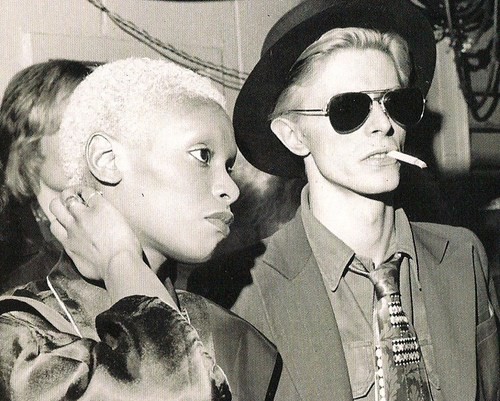 It seems there are no shortage of surprises in the aftermath of the death of supernova, David Bowie with the rock star's former live in lover and backing singer Ava Cherry disclosing that she had a menage a trois sex with David Bowie and Mick Jagger.
In a feature with the nypost, the tabloid tells of a then 19 year old aspiring scenester first meeting David Bowie in 1972.
It was love lust at almost first handshake, before the Life from Mars singer took the impressionable young woman back to his room at the Gramercy Park Hotel.
From there Ava Cherry tells of her having made love with the singer before to her shock seeing the visage of Angie Bowie the next morning knocking on the singer's door.
Non plussed, the singer announces that all was fine as the pair were in an open marriage.
Angie Bowie fake David Bowie death sadistic reality tv at its best
David Bowie Liver Cancer: Did a life of excess catch up with him?
Angie Bowie: 'David Bowie forced me into open marriage'
'Look up I'm in heaven' David Bowie knew he was going to die
David Bowie responds with 42 words. World reacts.
David Bowie turns 65. How one man's style, grace and presence 'rocked' the world.
David Bowie, the Stars are out tonight. A genius returns amongst us.
David Bowie's rare public appearance sparks health concerns.
Reflected Ava Cherry who would go on to become David Bowie's live in lover and back up singer up to 1975, 'We had this synchronicity, this connection that I had not felt with any other man.'
Things would escalate when David Bowie's 'best friend' Mick Jagger entered the picture.
Recalls Cherry: 'I'm not going to say that I didn't make love to the both of them, because I did,'
'They made love to me. It's called a cookie. I was the tasty filling.'
Slight pause. Hmm, when was the last time you were the tasty 'chocolate' filling in a star lust menage a trios? Oh well… never mind. One day you will.
Of note at the time of the meeting, Jagger was married to Bianca Jagger.
Added the then impressionable back up singer: 'It was wonderful, just like it should have been — everybody on their respective side doing whatever they do. We were friends.'
Which is code for… well let your imagination do the work ….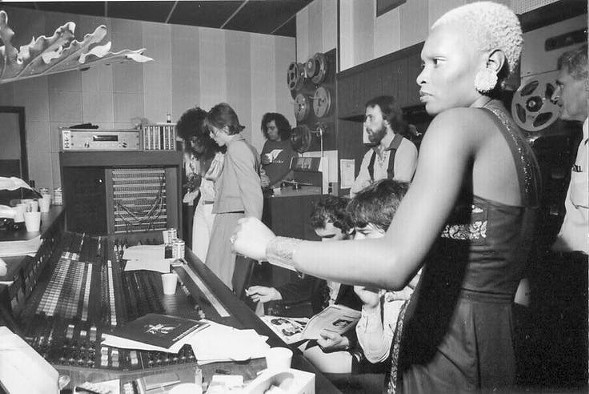 A bit of research on the web also took me to the following interview below in which Cherry did with the chicagoreader just 4 days ago.
Chicagoreader: You mentioned that you and David were hanging out with Mick and Bianca a lot. You're quoted in a 2012 Mick Jagger biography by Christopher Andersen as saying, "Mick and David were really sexually obsessed with each other. Even though I was in bed with them many times, I ended up just watching them have sex." Is that true?
Ava Cherry: 'Nah, honey. I told them I didn't say that, but it didn't stop them from writing it. It was not the sensational Mick and David having sex. They were friends, but it wasn't sexual between them. That's why David said he would not speak another word to [his ex-wife] Angie. What she tried to do was come in and say all these things that were not true just to hurt him about whatever he was. If he did sleep with Mick, it was in total secret and I never did see it.'
Unfortunately for both Bowie and Cherry, Angie Bowie would prove to be the spanner in the woodworks over the course of time, as the jilted wife began to make their lives miserable as Angie increasingly took exception to her then husband's sexual peccadilloes.
Reflects Cherry: 'I think she thought I was like every other girl he had an affair with, that it was short-lived and I would just be someone there for a couple of weeks and be gone,'
'But after she saw the love he had for me, she was like, 'I don't want her to live here anymore.'
'It was a screaming-shouting-throwing-things fight. She was irate. [She screamed] 'Get her out.''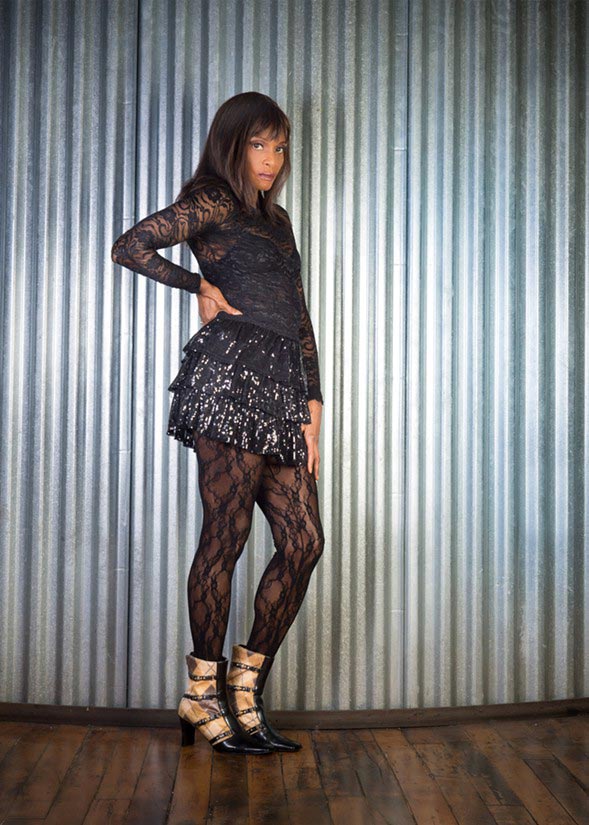 Cherry and Bowie eventually split after David Bowie decided to shake things up after finding himself jilted financially, before calling it off for good when hearing that Ava Cherry had now taken off with Ronnie Wood of the Rolling Stones, Mick Jagger's fellow bandmate.
Reflects Cherry of her time with Bowie: 'He was prolific in so many ways, and he was an innovator,'
'I just took it in, every single thing. I drank in what he was feeding me,'
'It was a wonderful adventure. It was just a young girl's dream to be with all these fantastic guys that were so talented and prolific.'
Of course one can't help but why all this sudden revelation now until we hear that Ava Cherry is looking to soon come out with her own batch of music, including her current single, 'That's How Loneliness Goes.'
How bittersweet life is when you make it with a rockstar. Excuse me, two rockstars ….