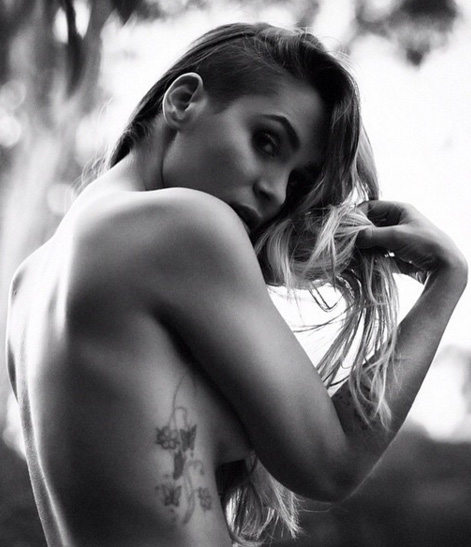 Entering the 'I want to be famous too' sweepstakes is Brazilian model Annalu Cardoso who has told a US publication that she is the third wheel between Tyga and Kylie Jenner.
According to Cardoso, the 23 year old 'hooked' up with Tyga over the last few months, all while Tyga was dating Kylie, the youngest of the pimp for money and fame Kardashian clan.
Told an insider (aka hired publicist) via Us Weekly: 'Tyga is very careful and waits until Kylie is out of the country,'
'He would text her and ask how she was doing, casual conversation. Then he started asking her to send pics and to meet up. They hooked up a couple of times, but for the most part they would just hang out.'
The pair are alleged to have met on the rapper's show, Sleazy' with Tyga Kinging' with Tyga, which in turn led to the two getting it on. Again define getting it on? Handshake? Kiss on the cheek? Whiskey tongue mix? Bed sheet 4am private dancer show?
The tabloid goes on to tell the pair were 'getting it on' just after Tyga cross leaped into the 17 year old media whore's pants.
But it apparently wasn't very easy for Annalu who willfully remained ignorant about Tyga migrating on to wider fame sweepstakes.
Reiterated the paid publicist inside source: 'She never wanted to ask because he was acting like someone who didn't have a girlfriend, so she thought those were just rumors,'
Adding: 'It didn't feel like it was her place to ask him about Kylie and she didn't really follow any stories about Tyga.'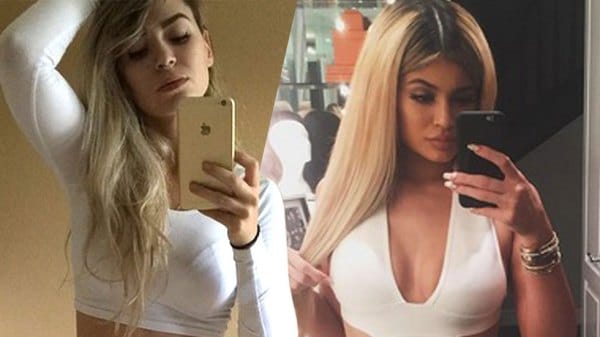 Since news of Tyga possibly getting it on with Annalu Cardoso, the little known model (until now) has seen her star rising as fans clamor to follow her on her Instagram page where she now has a respectable 28 000 followers.
Hmm. Where have we seen this trick all before kids?
Of note, the Brazilian model is one of a slew of young hopefuls looking to tie their name and fate on Tyga's broad shoulders, with 14-year-old model Molly O'Malia (model and underage, at least Tyga is consistent…) being identified in reports as another alleged love interest.
Reports claimed that the two 'hooked up' and that Tyga had been sending her inappropriate messages with news of a possible legal action now on the way against Tyga.
Which begs the question, is Tyga still involved with his new found extra curricular loves or is he finally sticking by his golden meal ticket, Kylie?
Told another paid publicist insider via Hollywood Life of Tyga's recent tryst with Annalu Cardoso: 'He used to find a way to see her, and that stopped,'
'They never officially stopped seeing each other, but she's stopped talking to him.'
Can you guess why?