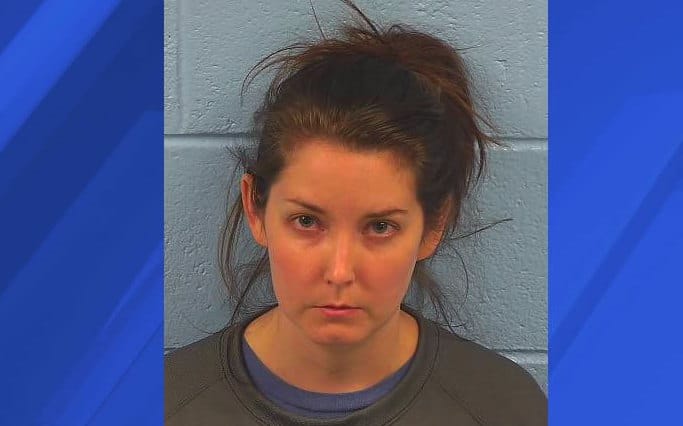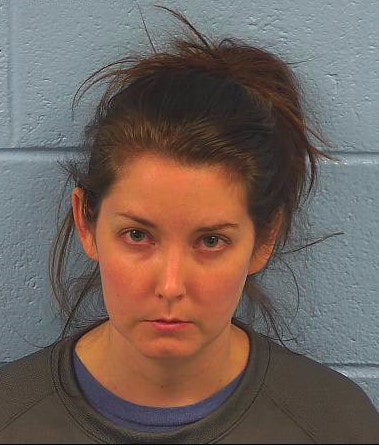 Andrea Elliott Means a married Alabama high school chemistry school teacher has been arrested after allegedly having sex with a student.
The mother of one was charged with a felony, engaging in a sex or sexual intercourse after a 'disturbing rumor' spread around the school she taught at, Southside High School.
Upon being charged, the 28 year old mother of one immediately resigned from the school where she taught biology, chemistry and was an assistant volleyball coach according to a report via WBRC.
The woman's arrest comes after allegations the woman had sex with a male high school student, who was under the age of 19, off campus in March 2013.
She has not been charged with any other offense, suggesting the student was over the age of 16 – but this is not clear.
The woman's arrest led to the woman's brother and her mother urging friends to pray for her family on Monday. Interestingly the relatives are listed as working for the local school board. 
Told Etowah County Sheriff Todd Entrekin via Al.com: 'This type of ridiculous behavior is completely uncalled for by someone who was trusted by the community to teach our kids.
'Her job was to educate and encourage students to pursue their dreams and goals, not use them for personal pleasure.'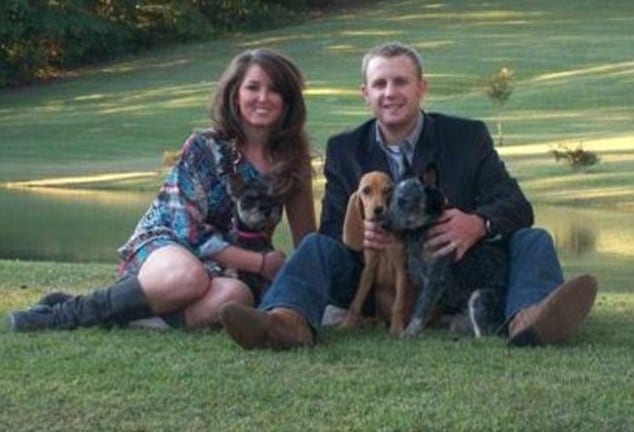 Responded Natalie Barton, an official from the sheriff's office: 'It's a very serious crime,' she said. 'Any time you take advantage of someone who is younger than you, any time you break the law, it's a serious situation. It is a conscious decision that she made.'
The county board of education said Means resigned during an emergency meeting on Friday and that officials were cooperating with investigators. 
Told Schools superintendent Alan Cosby: 'It is our desire that all our students are in a safe, secure learning environment and it's obviously very disheartening that an incident like this would happen.'
The high school, which teaches 900 students from grades nine to 12, deleted a biography of Means from their webpage.
A report via the dailymail tells of Andrea Elliot Means' bio having read: 'My name is Andrea Means and I teach biology and chemistry here at Southside High. 
'I am a graduate of Hokes Bluff High School class of 2005 and have a BS from Jacksonville State Class of 2011. 
'I live in Southside with my husband Dustin and my son. I am also the assistant volleyball coach. 
'I am looking forward to a great year and can't wait to see everyone! If you need me, my planning period is 4th block so just send me an email or call!'
The woman has been released after posting a $10,000 bond. At present it is not necessarily understood why she praised on the boy.