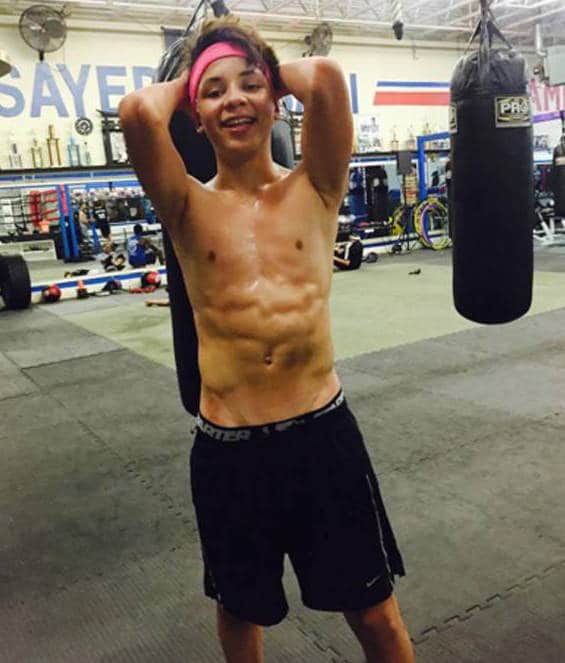 Youtube skateboarding star Steven Fernandez has been arrested after allegedly demanding sex acts from a 12 year old female fan in return for the 15 year old boy introducing her to celebrities.
The youth's arrest comes after Los Angeles police issued a statement on Thursday telling that the teen, also known as 'Baby Scumbag' by his followers (indeed…) intended to sexually exploit the 12 year old girl, using his fame to lure the girl.
Fernandez  is accused of being a 'the prime mover' in a conspiracy that led to the arrests of the teen's manager and another professional skater.
The statement went on to tell that the 15 year old youth is set to be charged as an adult.
Explained Det. Ninette Toosbuy: 'Yes, it's unusual that we would release the name and photo of an arrested minor,'
'But State law provides for such exceptions in cases where the perpetrator sexually targeted minors.'
According to cops, Fernandez's arrest came after the alleged victim reached out to authorities in mid November.
The 12-year-old girl told police 'Fernandez had called her over to a car on Ventura Boulevard and used his celebrity as a skater to make an acquaintance with the minor and get her into the car, which was driven by Jose Barajas, 22, Fernandez's manager.'
The YouTube star allegedly 'promised to introduce the girl to A-list performers and appear in Fernandez's nonexistent MTV special in return for her engaging in sexual acts with Fernandez, Barajas, and Keelan Lamar Dadd, 27, the third man charged in the case.'

Reiterated Detective Toosbuy: 'Fernandez and his buddies used his fame and brand to sexually exploit the very girls who made the men rich and famous,'
'With police taking exceptional measures to find additional victims because the fate of some young lives may be at stake.'
Fernandez and Barajas were arrested on Nov. 17 in a sting operation orchestrated by detectives posing as the 12-year-old girl.
At the time investigators 'arranged via text to meet at an abandoned home for sex.' When the skater and his manager showed up, they were detained.
Dadd turned himself in to detectives with his lawyer on Dec. 3.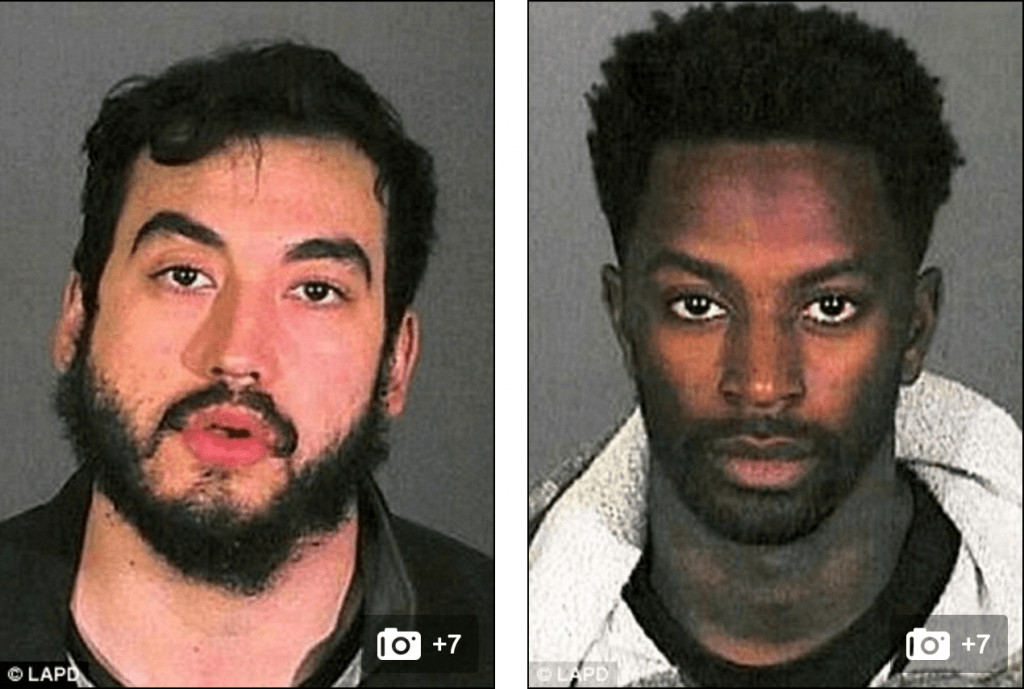 All three were booked on charges of lewd and lascivious acts with a child under 14, with Barajas' bail set at $475,000. Dadd's bail was set at $200,000, and both men were released after posting those amounts.
Fernandez was released to his mother and ordered to wear an ankle bracelet.
Told Toosbuy: 'We want parents to look at the names and pictures of the defendants and ask their daughters if there's been any contact,'
'The suspects tended to cruise West San Fernando Valley, Hollywood, and Compton, looking for young girls to solicit.'
Tweeted Fernandez subsequent to his arrest to his followers: 'I feel like I'm letting so many down' and 'Please don't ever give up on me'.
Fernandez has dozens of YouTube videos and more than a million followers on Instagram. In March, he posted a video titled "Steven Fernandez Picking Up Girls" which showed him catcalling and approaching women from a car.