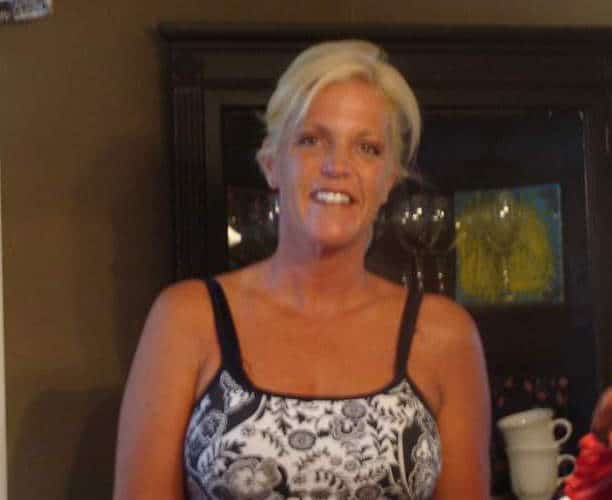 Making her tabloid debut is former teacher's aide, Kyle Damato Kushel who has been arrested after accusations that the married 45 year old woman and mother of three had sex with a 15 year old teen whom the woman has known since he was in preschool.
The teacher's aide who had worked at Wooster Middle School in Bridgeport, Connecticut is alleged to have been having sex with the victim since he was in seventh grade.
The tryst came to be exposed after the woman's husband woke up to hear voices inside their family unit where fearing an intruder he called cops.
Yes kids. If you're going to have fun, make sure your significant other is in the other room. That way it's more daring.
Attending cops told of finding Damato Bushel's DNA in the boy's underwear.
Oops.
But it gets better.
According to a report via The Connecticut Post the former aide offered the victim $900 if he didn't reveal their relationship.
Hmm. 'Shall I take the money or not?'
The teenager told cops their first sexual encounter took place in Damato-Kushel's husband's man cave.
Define man cave?
The teen also told of having sex in a number of other places in the couple's family home along at other places around town.
According to WFSB-TV the boy told detectives they had sex almost nightly at her Stratford home. He said he would enter through an unlocked window and leave at about 4:30 a.m., when her husband would wake up for work. In the other parts of the home the woman's three daughters slept. One of whom may have at some point dated the victim.
Lest we forget. Our tabloid saga has even more surprises….
There was also the bombshell revelation that the Kyle Damato-Kushel at one point was pregnant with the 15 year old child's child.
But she suffered a miscarriage. 
Sparing her from a lifetime of ill advised non redemption.
In further correspondences with the victim, the teen told he'd been having sex with the teacher's aid  since the summer of 2013. 
Damato-Kushel was arraigned Monday on charges of sexual assault, impairing the morals of a child and tampering with a witness. She didn't enter a plea and went free on a $50,000 bond. 
Damato-Kushel was sacked November 9, after the district received a report on allegations from the state Department of Children and Families that she was engaging in inappropriate behavior with a student.
The woman declined comment as she left the courthouse. At present it is not necessarily understood why she abused her position of authority and sexually preyed on the boy?