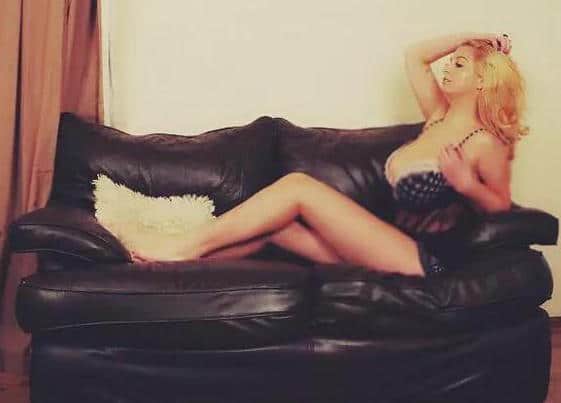 Megan Clara a UK single mother of a five year old son, Ashton, has told of becoming a porn star in a bid to afford her child 'proper' Christmas presents.
The 20 year old woman's decision came after struggling to make ends meet living on £80 ($120 USD) a week, promising herself that this time round she'd be able to afford her son the same expensive presents her son's friends were receiving.
After giving her son an Etch A Sketch, cuddly toys and new clothes for Christmas 2014 and noticing the look of disappointment on her son's face, Clara decided Christmas 2015 would be different.
And how.
Having since turned to adult entertainment and now banking upwards of £500 ($743 USD) a scene, the single mom tells of at last being able to give her family a five-star festive celebration.
Told the single mom from Portsmouth, Hampshire: 'Last Christmas I could barely scrape any money together, it was really tough and I couldn't help but worry Ashton was going to be left out and disappointed.
'My son has always been high maintenance and never seemed happy with the Christmas presents I could afford.
'He has always wanted what his friends had but I didn't have the spare cash for expensive toys.'
To her delight, the mom tells of having spent almost £1500 ($2230 USD) on her son this Christmas, compared to the £100 spent last year.
Because love always equals how much money we spend on others.
Yet the decision to upend her spending habits has led to the woman now receiving criticism from 'jealous' people.
Told the single mother: 'People say he's spoilt but he's not, he's my only son and I finally have the money to get him really nice things.
'I do glamour modeling and sex films, I enjoy what I do and I'm not hurting anyone else, some people are just jealous.
'I can spend my money how I like too, I don't spend it on alcohol, drugs or smoking, why shouldn't I spend it on Ashton and myself.'
What do you think? Does 5 year old Ashton really feel all that more loved because he's getting bigger and more expensive presents? Or is this really a question of Megan Clara being able to love herself?