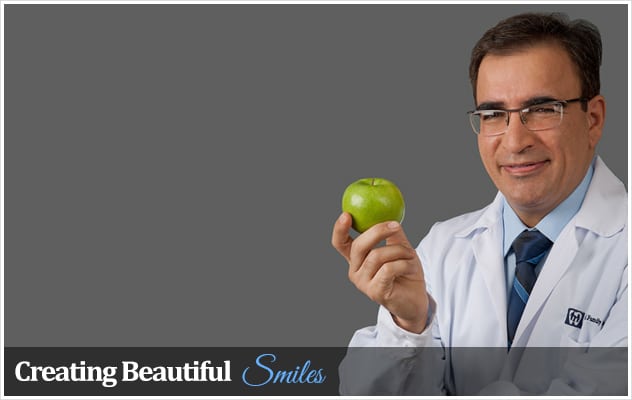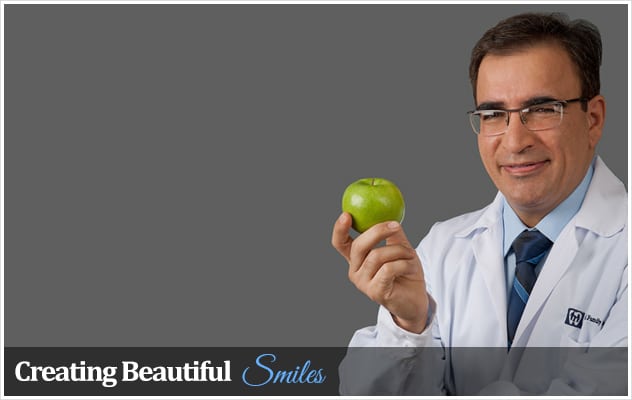 Dr. Majid Khamesi a prominent Manhattan dentist has been accused of sexually molesting a female patient after allegedly spraying water on the woman's face and reaching under her blouse and grabbing her breast.
The purported actions earlier this week has led to the Advanced Family Dental center dentist charged with forcible touching, a misdemeanor, after groping his female victim at his practice at 30 East 40th st.
A report via the nypost tells the alleged inappropriate behavior happening when a 34 year old patient came to the man's practice to have her braces adjusted. A clerk working at the office said she noticed no drama after the female patient left, only to express shock when cops dropped by lunchtime Wednesday.
Making matters complicated according to a police source are claims that there have been similar complaints against Khamesi in the past. A claim that the clerk negated when she said Dr. Majid Khamesi said had never had any trouble with patients.
Told the female clerk: 'He has so many women patients in his office, so many,'
'It's impossible he can touch anyone. There are not even doors in the office.'
The clerk added that the alleged victim has been a patient there since 2012.
Reiterated the clerk (pay attention kids ….) : 'That's what is weird,'
'She's not even a beautiful woman. I don't have any clue why she's making this claim.'
According to Dr Majid Khamesi's site the dentist earned a doctorate at Columbia University School of Dental and Oral Surgery and that, 'Now, one of Manhattan's leading dentists can be your dentist.'
Adds the site: 'Dr. Majid Rajabi Khamesi, one of Manhattan's most respected, innovative and highly skilled full service dental care providers. We encourage you to explore our site to learn more about his comprehensive practice, and the unparalleled quality of dentistry that has earned Dr. Khamesi his exceptional reputation among patients and colleagues alike.'