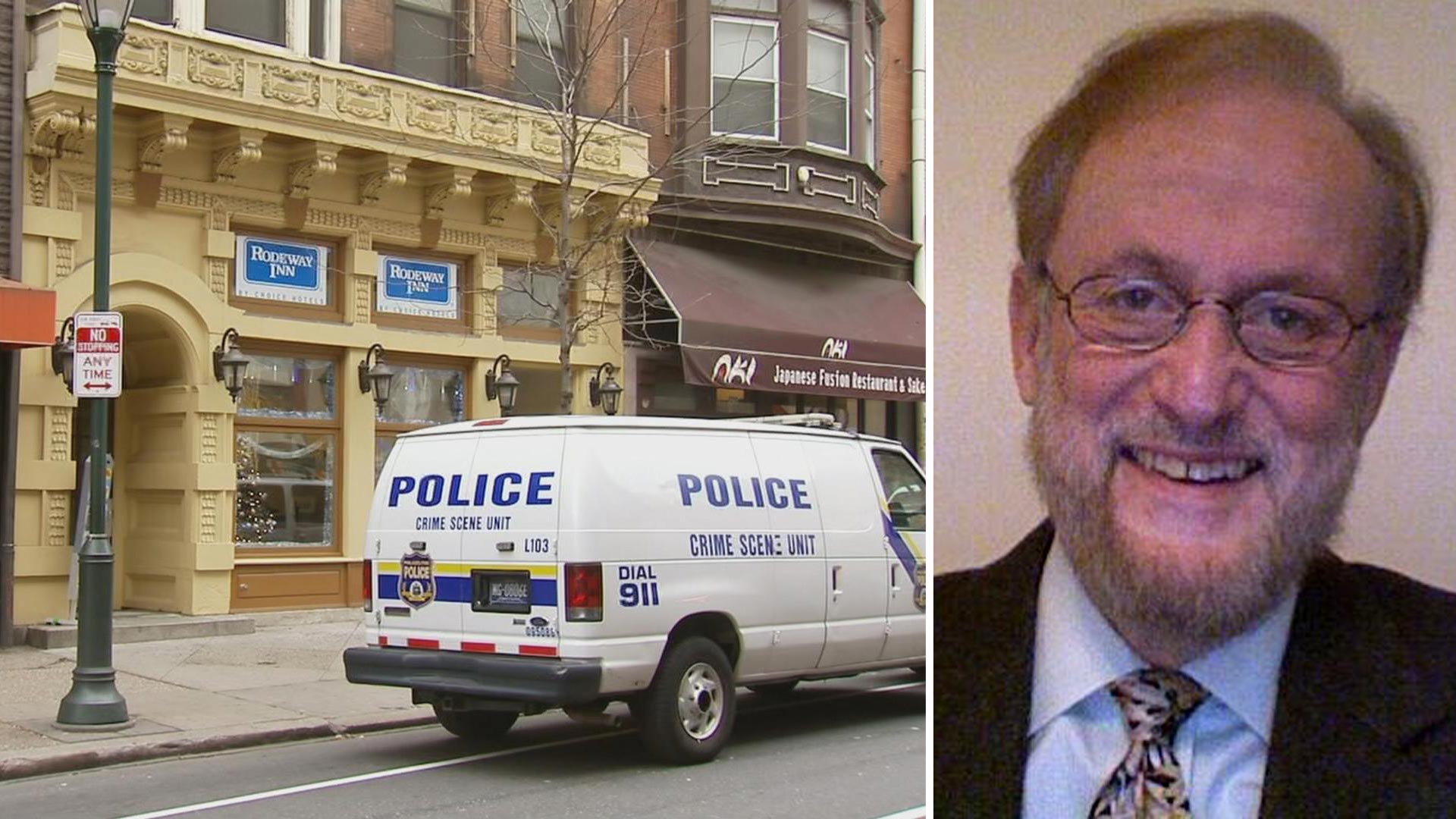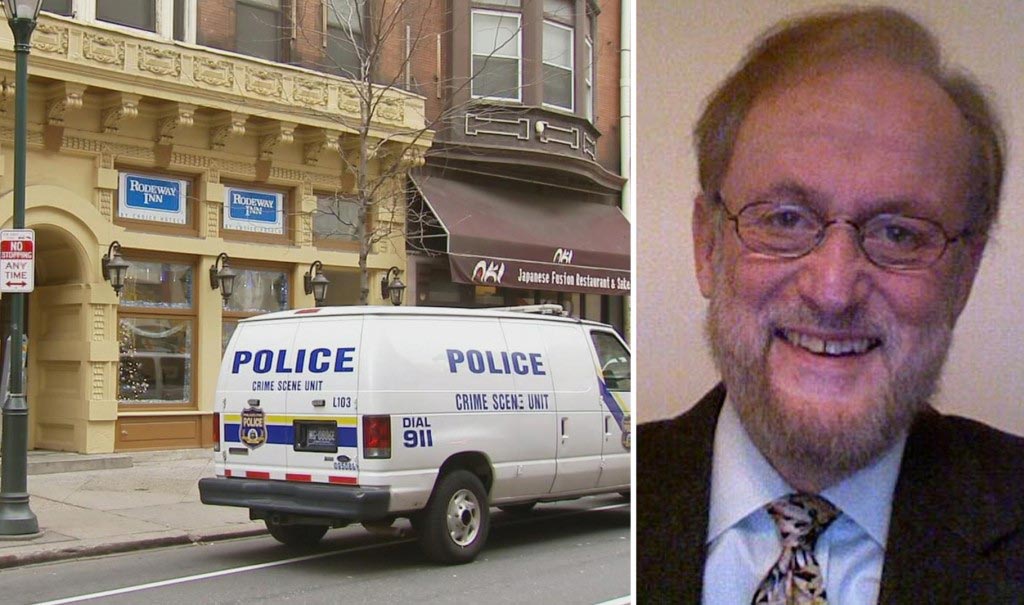 Cops have told of bringing into custody an individual who they believe was involved in a kinky sex game gone wrong which saw a prominent Pennsylvanian psychiatrist die as the result of strangulation.
Found deceased in a hotel room was Dr Howard S Baker, with cops telling the 75 year old man was found naked face down, with a belt 'tightly' wrapped around his neck. The man's death is believed to be the result of a auto erotic asphyxiation game gone wrong.
Responding officers told of finding sex toys in the man's hotel room.
According to sources via WPVI the person of interest, a man of light skin complexion in his 20's was found after being picked up on a parole violation.
Detectives are now waiting to speak with the man.
According to a press conference the suspect was observed walking out of Dr. Howard Baker's hotel room in Philadelphia at 12:30 a.m. on Monday, with the victim's backpack and wallet, told Homicide Capt. James Clark.
A housekeeper found Baker, 75, at 11 a.m. in his room at the Rodeway Inn, where he was lying on the floor face up, naked and strangled by a belt. Cops later told that the psychiatrist was a frequent visitor of the hotel.
While authorities believe the psychiatrist's death was likely a case of auto-erotic asphyxiation gone wrong (in line with a Tuesday autopsy report)  a report via  CBS tells of authorities wanting to question the man for possible homicide.
As of Tuesday afternoon, police have not released a motive, but sources familiar with the investigation said detectives were looking into the possibility that Baker was killed during a robbery.
Baker checked into the hotel's fifth-floor room at about 3 p.m. on Sunday, where two different men visited him during the day.
Police said the person of interest was the doctor's second guest, who visited Baker that evening.
Responding to her husband's death, the psychiatrist's wife, Dr Margaret Baker a psychologist with whom she shared an office with her husband said her husband had gone to a local Philadelphia bar to watch the Eagles play. The couple's office was a few blocks away from the hotel where Dr Baker died.
According to the psychiatrist's website, Dr Howard Baker was a well-known psychiatrist who had been in practice for over 40 years.
The site indicates the doctor's expertise as dealing with relationship problems and spiritual difficulties.
Reads a passage from the man's website: 'I begin by trying to understand you as a person, and I'm convinced that you must feel understood. Problems most people face are the result of psychological, interpersonal and biological factors. These usually interact. After initial meetings, we decide how to proceed: perhaps psychotherapy, and we may or may not decide to use medication. Many of my patients have AD/HD, but I treat other problems. I actively pursue continuing education and teach medical students and psychiatry residents at the University of Pennsylvania.'
Baker was recently a clinical associate professor of psychiatry at the Perelman School of Medicine at the University of Pennslyvania.
At present it is not necessarily understood how the psychiatrist came to live his double life and who he kept company with during such episodes ….