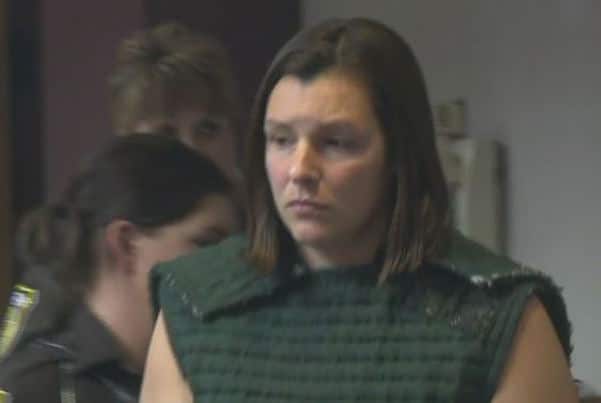 April Novak a 30 year old Milwaukee area high school teacher has been accused of having sex with a 16 year old student in her classroom a dozen times.
The former Menomonee High school teacher was charged on 12 counts of sexual assault of a student by school staff on Tuesday, a day after the woman's husband filed for divorce according to a report via the Milwaukee Journal Sentinel.
The charges come after the woman resigned from her job as a reading interventionist at Menomonee Falls High School after police opened an investigation earlier this month, officials with the School District of Menomonee Falls said.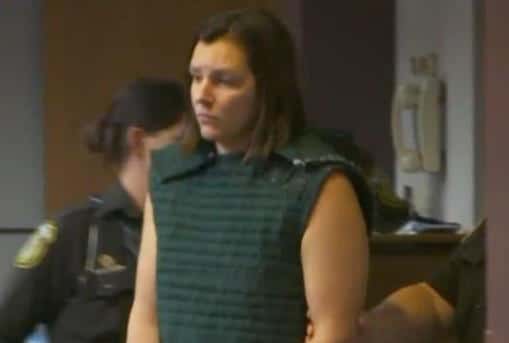 News of charges against the woman was relayed to concerned parents by Superintendent Dr. Pat Greco on the district's website.
Concern that April Novak was behaving with impropriety came after another teacher at the school alerted school administrators Dec. 11, after seeing Novak and the victim embracing and possibly kissing in her classroom.
Investigators believe the pair shared intercourse and oral sex on school grounds starting in the middle of October. April Novak told detectives she understood the teen was underage but pursued the boy because  they had 'very strong feelings for each other.' Police said she and the teen had agreed to keep their relationship a secret.
Reacting to news of the indiscretion, Menomonee Falls parent Cassie Hintz told WITI-TV: 'She was on point. She made sure my daughter was cooperative, she made sure she was doing her work, and [she was] very helpful,'
'I can't believe this is happening.'
Greco said at a news conference Wednesday morning that the district is making counseling staff available.
'Clearly, the days and weeks ahead will be very challenging for the student involved and the family members directly impacted by this relationship," she said in a statement. "Our high school staff members and leaders are committed to working with all of our students to keep our learning environment positively focused and to provide the support needed to all of our students and their families.'
Novak, who started working at the school in August 2013, was incarcerated on a $100,000 bail, and now faces up to six years behind bars and a fine of up to $10,000 for each count of sexual assault if she's convicted.
Of question is why the sexual predator targeted the boy, along with abusing her position of authority and trust. Which in some part may explain the allure she held for the boy….