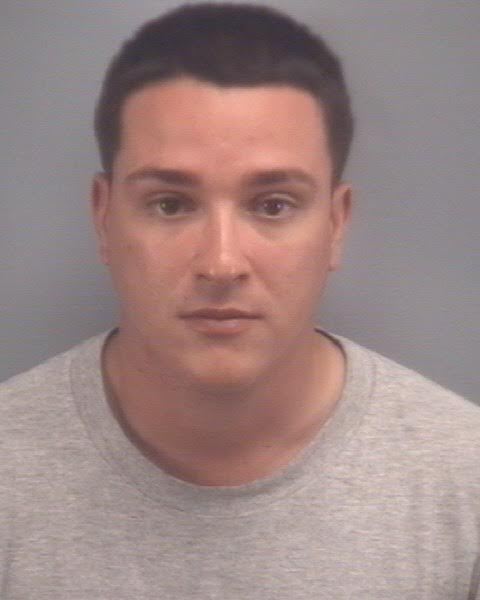 Virginia Beach man, Arthur M. Vieira has pled guilty to burning his dog while it was still alive.
According to a report via The Virginian-Pilot reports that 27-year-old sicko admitted to tying his dog's legs together, muzzling her snout and setting it on fire while it was still alive. He pleaded guilty Monday to charges including torturing a companion animal.
The man now faces up to seven years in prison when he's sentenced on Jan. 13. with prosecutor David Laird telling he'll ask for the maximum sentence.
In a bid to cast aspersion against his client, defense attorney Moody Stallings Jr. insisted the incident was out of character for Vieira. In court testimony, the lawyer noted that Vieira has no prior convictions and that there was nothing in his background to explain the incident.
The lawyer added his client Vieira has been seeing a private therapist in jail, asserting there may be evidence of a 'psychiatric condition.' You suppose?
Told a woman identifying herself as the defendant's mother: 'I can't even believe it,'
Adding: 'He loves animals.'
Vieira's arrest in June came after firefighters found the charred remains of a dog after responding to a fire in the 1200 block of Virginia Beach Blvd. on May 29. The dog's feet were tied together with nylon rope, and she had a muzzle on her snout. Investigators also found a can of lighter fluid nearby.
With fingerprints on a lighter canister leading back to Vieira, the man conceded acquiring the dog after coming across a posting on craigslist but insisted initially that the dog had run away. It was only after investigators told the man that they had found his fingerprints on a container of lighter fluid at the scene that Arthur M. Vieira confessed to the crime.
Of mystery is what prompted Vieira to seek to carry out an extreme act of animal abuse against his pet dog?
Vieira will remain in jail without bond until his sentencing.