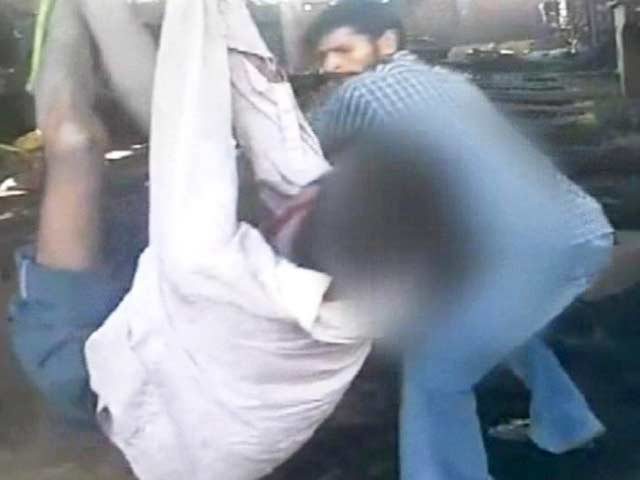 Video has emerged (see below) of a migrant laborer in India being beaten to death following allegations of workplace theft.
Strung up and chained by their hands and feet, the worker, Ram Singh endured up to 34 minutes of beating at the hands of his employer in the northern city of Amritsar before fatally succumbing.
At the time,  the beating was caught on mobile cellphone video as workers stood by doing nothing.
One of the onlookers can be seen smiling uncontrollably as the victim spun around when he was hung upside down from a pulley.
Authorities determined that the man had died after copious blows of a bat to his body.
The beating according to a report via The Times of India was filmed in the factory where the migrant Indian laborer worked.
The northern region where the beating took place is home to a large population of migrant workers, where human rights abusers are often reported among workers.
Pursuant to Singh's beating death, the man's wife explained there was a theft at the factory and her husband was blamed, with a group of men turning up at the couple's home to threaten him.
Told the wife: 'On Thursday, a few people came to our house in Khankot village in a car and forcibly took away my husband.
'They beat him mercilessly and threw him on [the] road. Later his body was recovered.'
Her account of the events matched that given by a nearby resident, who also described seeing him being bundled into a car. 
India Times reported bystanders can also be heard hurling abuse at him in Punjabi.
A spokesperson at the nearby police office confirmed it had opened a case report against three people, who had not yet been found. The main accused has been identified as Jaspreet Singh.