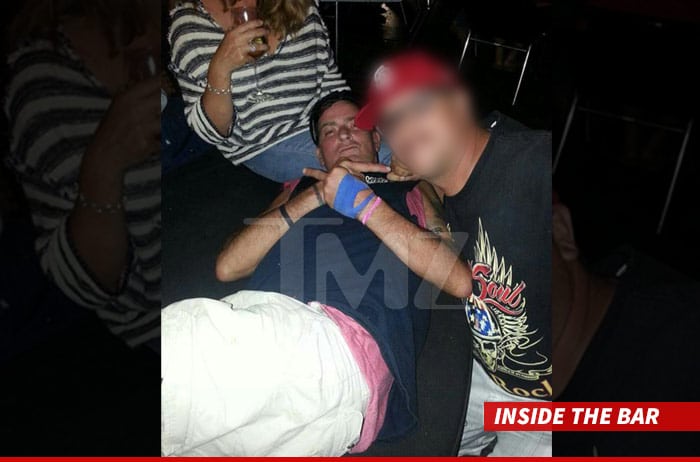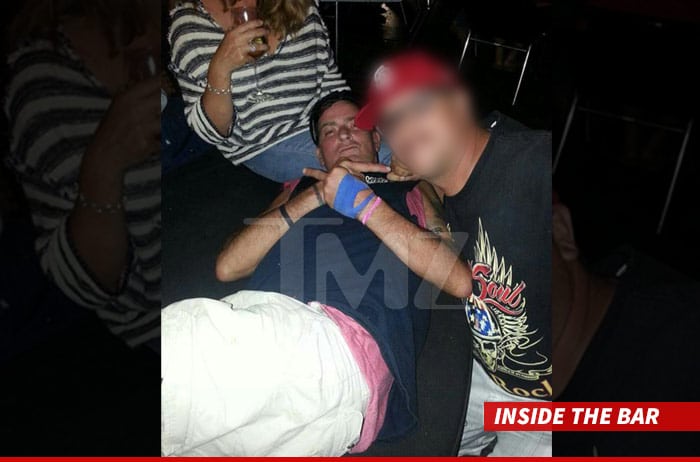 Making a comeback to stellar public behavior is immortal legend Charlie Sheen who has come to grace tabloid covers (after an extended absence) once again after a drunken altercation at a bar in Orange County.
According to tipsters, our 50 year old collective hero was removed from Hennessey's Tavern in Dana Point by a bouncer after an altercation with a musician.
Not thrilled to being filmed during party revelries (yes kids, even Charlie deserves some private down time) the actor slapped a cellphone out of the hands of the local musician as he went to town. In the course of dismantling the 'intrusion' (but surely Charlie knows better by now?) the alleged bass player's cellphone was damaged reports tmz.
From there, an individual believed to be the afflicted musician began arguing with the actor, before the bar's bouncer ushered the actor out. In a headlock.
Told the bouncer allegedly after Charlie began remonstrating at being asked to leave: 'Don't worry, he's next' referring to the individual Charlie had a skirmish with.
According to a report via radar, our collective hero had been downing shots at the Irish pub after a day of fishing and until then happily posing for snaps with fans.
But something happened that didn't please Charlie. Whether the musician went the extra distance in filming the actor having a good time is not necessarily understood what inspired Charlie's fervor.
Never mind.
For me and you this would have been an episode to put behind.
Not for Charlie though.
As Charlie is observed getting into a vehicle and his driver taking off a staff member proceeded to post the milieu on social media.
Yes I know Charlie. If only the world just left you alone.
Posted an individual under the moniker, @thewateroracle on instagram with supplied images with the yummy hashtags:
#headlock #celebrities #sheen #twoandahalfmen
When a friend commented on the picture to ask whether Sheen was kicked out, she responded: 'Yeah he got kicked out because he tried to fight the bass player of the band [after] he tried to take a pic of him.' 
And then there was this background report from the dailymail that might or might not put into perspective the existential angst of an actor struggling with his immortality, his unbridled talent and emotional afflictions. See what you think, but maybe just maybe hold the camera at bay…
The thrice-divorced star cut a lonely figure when he was pictured out in Malibu on Tuesday picking up some early morning groceries.
Sheen split from his porn star fiancee Brett Rossi in October last year.   
Sheen has had ongoing struggles with sobriety over the years and was fired from hit comedy, Two And A Half Men, in March 2011.
Studio executives decided he could no longer work on the show while dealing with his drink and drug problems.
His TNT comedy, Anger Management came to an end in December 2014.