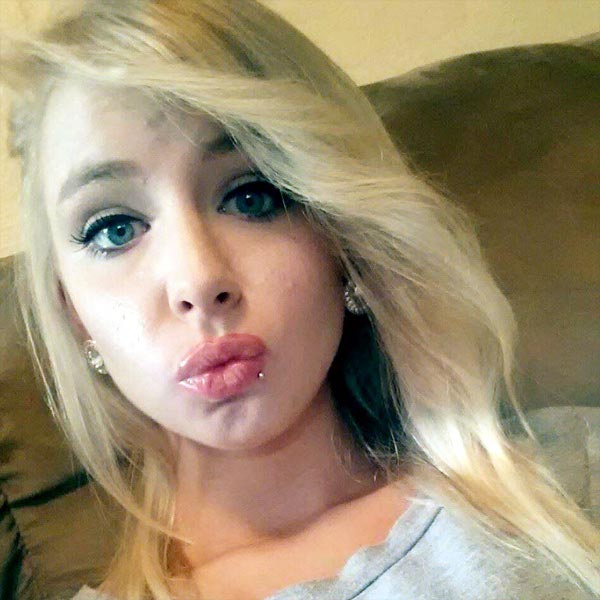 Tayler Aughtman, a 19 year old teen from Spartanburg, South Carolina has been arrested after she was caught stealing bondage gear from a local specialty gift store along with the discovery of eight pair of panties from Victoria's Secret.
The woman's arrest came after employees at Spencer's specialty gift store noticed the teen allegedly trying to slip a 'naughty product' into her handbag.
A police report via the smokinggun told that an employee noted the female bondage enthusiast 'approach the bondage section and put something in her purse.'
Upon walking out the store (never mind) the woman was stopped by security staff who demanded that they check her persons, where a fantasy item (indeed), the 'Fantasy Stretcher, Under the bed,' valued at $39.99 was found.
Notes the package description of the 115 inch device: 'Discover a brand new position with this Fantasy Bed Stretcher! The bed stretcher will adjust to allow for a whole new flexible position to really spice up the bedroom!'
Adding the 'Restraint straps fit quickly beneath the mattress or bed frame for an instant bondage bedroom! Restrain your partner's arms or legs from the sides or top and bottom of the bed.'
A responding police officer also asked our collective hero if she had 'anything in her purse that was illegal?'
From there Aughtman conceded to having eight pairs of panties she had stolen from a Victoria's Secret shop, also inside the mall.
The undergarments, valued at $84, were returned to the store, which has since sought to lodge shoplifting charges.
Aughtman spent a night in jail before she was released from custody early Wednesday morning. At present it is not necessarily understood what prompted the teen to attempt to steal the coveted items …?
Images via twitter