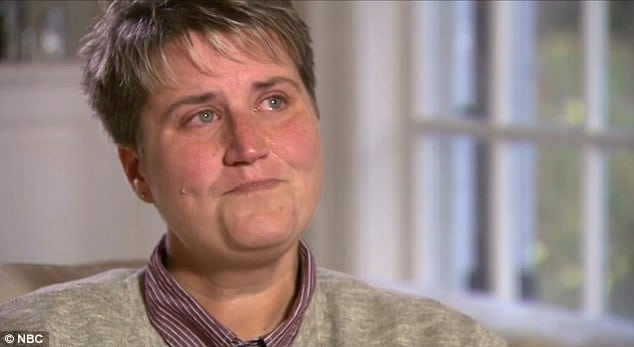 A lawsuit brought forward by Illinois woman, Jennifer Cramblett against a sperm bank has been thrown out after the entity accidentally impregnated the woman with an African American man.
The suit lodged in 2014, claimed that Midwest Sperm Bank had given Cramblett the wrong sperm, mistaking a black donor for a white donor. Though the sperm bank acknowledged their mistake and gave Cramblett and her partner a refund, Cramblett sued for 'wrongful birth and breach of warranty, citing the emotional and economic losses she has suffered.'
Jennifer Cramblett, white lesbian mother sues sperm bank for sending black donor.
The suit indicated that 'raising a mixed-race daughter' had caused undue stress and pain for the family upon first becoming impregnated in 2011 with the errant donor. At the time, Cramblett and her partner, Amanda Zinkon requested a donor with blonde hair and blue eyes.
Noted a report via the Washington Post: 
'Attorneys for the sperm bank had argued that "wrongful birth" suits typically apply to cases where the child is born with a birth defect that doctors should have warned parents about; in this case, the child was healthy. Cramblett had also sought damages for a "breach of warranty." The judge rejected both claims but said that Cramblett could refile the suit as a "negligence claim…'
In making his decision, DuPage County Judge Ronald Sutter rejected both claims but said that Cramblett could refile the suit as a 'negligence claim…'
Cramblett's suit had sought $50,000 in damages.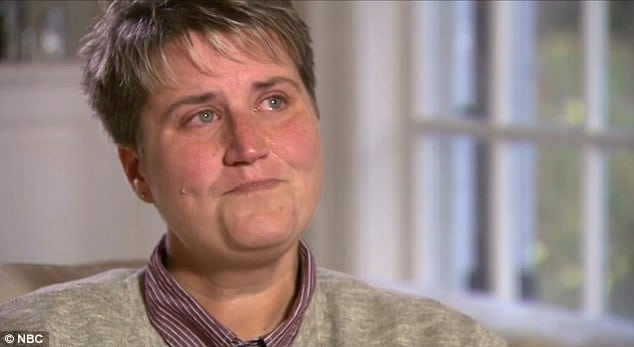 In her suit, Cramblett and her partner claimed that although they loved their three year old daughter, Peyton, they were ill equipped in dealing around stereotypical attitudes toward minorities and given her upbringing, Cramblett had 'limited cultural competency' with African-Americans.
The suit noted 'Jennifer lives each day with fears, anxieties and uncertainty about her future and Peyton's future,'
The couple have since told that they will now be forced to move away from Uniontown (yes the irony …), because they believe the community is ill equipped to deal with diversity, where Peyton will be the only non white child when it comes time for their daughter to attend school.
Cramblett added that her family has difficulty accepting the fact that she is gay and encourage her to hide her sexual orientation when she is around them.
She said no matter what she does, Peyton cannot hide her race – nor should she have to.
The case is due back in court on December 17.
And then there were these comments on reddit that made me wonder:
For the people calling her racist, we're really straining the definition of racist, aren't we? She paid for a service, got something she didn't ask for. This is her offspring, her child that she wants to take care of. It's not racist to want a child that looks like you.
It's a lot more than color. She might have chosen based on the donor's height, education, health history, profession, physique, etc. If she was choosing a prospective mate on the street, she would be able to weigh all these things. Basically, she didn't get the guy she chose and will need to adjust her expectations.
People need to chill the fuck out on accusing everyone of being racist. It only waters down the meaning of the word. If everyone is racist it reduces the shame on those who actually are. This happens with every hot button issue force fed to us by the media. Everyone goes on a witch hunt, shit goes way overboard and there is a backlash too far in the other direction. We need to collectively take a step back, evaluate the situation, apply some common sense and play the ball down the middle of the fairway.