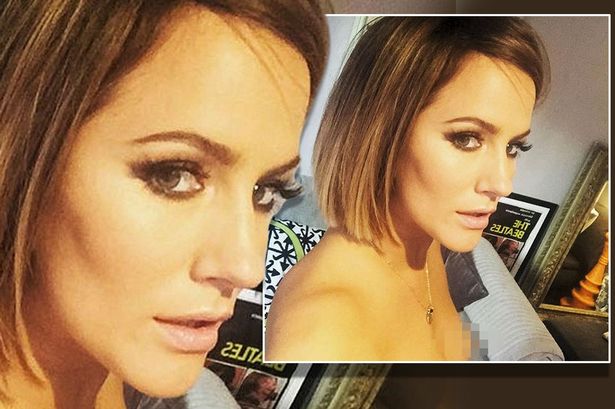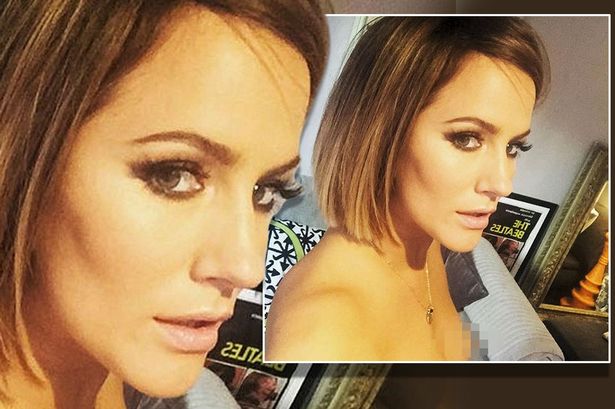 Causing sweat beads to drool off the backs of giddy web surfers is the 'errant' dissemination of X factor celebrity host, Caroline Flack after she posted a topless photo of herself on instagram where she betrayed more than what voyeurs had envisaged.
With a following of over 607 K users, and rising, the X factor beauty is believed to have posted the image by mistake (or did she? ) , leading to the woman deleting and swapping the image for a cropped version. 
But too late.
The faux pas led to giddy fans quickly taking note and reposting the nipple bare free image (see below) to the dizzy cheers of the web.
Responded purveyors on social media: 'Seeing Caroline Flack topless this morning after she accidentally posted it on Instagram has made my morning.'
Wrote another user: 'A rare and fleeting glance at Caroline flack's nipple.. #totalbabe #gorgeous.'
Reflected other users:  'Do you think Caroline Flack noticed that you could see her nipple in her instagram picture?'
'No way Caroline flack accidentally put a picture of instagram with her nipple out'
'As if Caroline Flack forgot to crop her nipple out of her instagram picture, what a mare,'
With this author also wondering, what is it about celebrities nipples that cause the world to go ga ga ???
The faux pas is believed to have come prior to Flack joining X factor impresario, Simon Cowell star studded bash last night at London's The Orangery as the host sought to share sneak peek images before heading out later that evening.
Images of that event also caught intrigue but interestingly it seems that Flack's earlier evening picture has outstripped curiosity amongst fans …