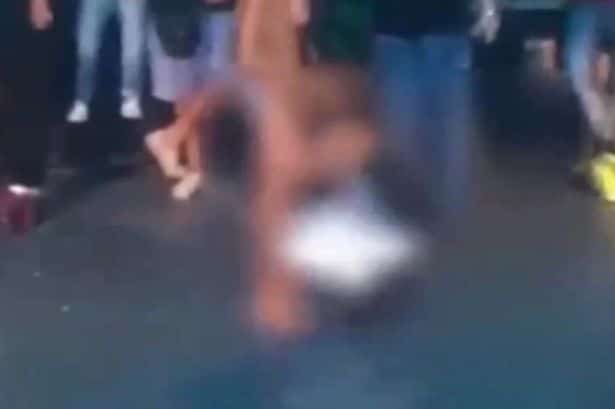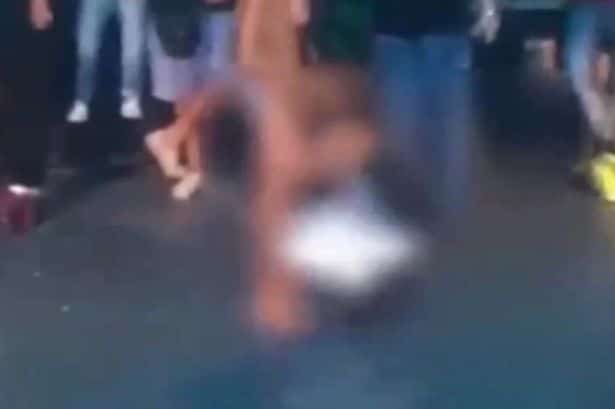 A popular Mexican nightclub, Capezzio in the south east city of Veracruz has been forced to shut down after explicit video (see bottom of post) of a female patron giving a teen boy oral sex in exchange for a free drink in front of a gathered audience went viral.
The graphic scene, caught on camera depicts a teen boy stripping down to his pants before a woman performed the sex act in front of crowds of on-lookers at the venue.
As the video begins, compere Juan Santiago stands before a gathered crowd where he proceeds to explain in Spanish what is about to take place whilst in the corner of the video a young nervous man standing only in his underwear awaits.
Soon after a woman appears out of the crowd, walking towards the youth where they soon both begin to gyrate together to music before the woman suddenly drops to her knees to perform oral sex to the applause and cheers of a packed ringside of onlookers.
The incident soon went viral on Facebook, twitter, and WhatsApp leading to governor Javier Duarte instructing the Board of Trade through his Twitter account to close the night club.
The closure of the club is all the more telling given its reputation as a popular spot with Mexican celebrities, with the the former carnival queen of Veracruz, Adriana Fonseca a regular VIP guest.
The Capezzio nightclub's closure comes after recent raids by police for underage drinking.
Since the outing of the video, social media commentators have expressed outrage whilst others failed to see 'what the big deal is.'
Wrote one user: 'The most expensive b****** in the history of Capezzio'.
Reflected an anonymous user: 'Let people f*** and do oral sex in public in peace, they aren't doing anything to anyone… There are other bigger problems in Veracruz.'
Another commentator expressed irritation that the focus was on a sex act in a club when more serious crimes are taking place in the region saying: 'There are other bigger problems in Veracruz.'
The outing of the video comes after a video of a British holiday maker performing oral sex on a group of men at a Magaluf, Majorca nightclub went viral in the summer of 2014.
Veracruz: Video de @capezzio donde inflige la ley por altas horas de cierre y prostitución @PGR_Ver @VeracruzGob pic.twitter.com/QyqKa2M58Y

— Luis Jershon (@Luisjershon) September 15, 2015