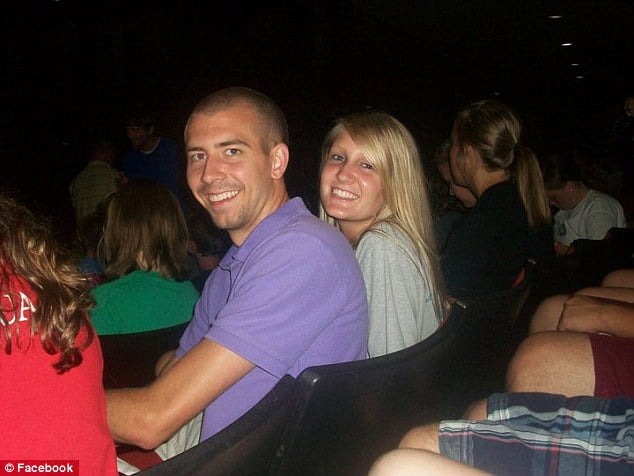 The husband of Ariel Stevenson, 25 of Franklin, Tennessee has told he is standing by his wife after the Church pastor's wife was arrested after starting a carnal relationship with an underage 17 year old boy she met at church.
The disclosure comes after Jeremy Stevenson's wife was charged with statutory rape and sexual exploitation of a minor.
Reports franklinhomepage: The indictment states that Ariel Stevenson, 25, had carnal relations with the minor, a violation of Tennessee Code and a class E felony.
It also states that Ariel Stevenson intentionally by means of electronic communication, electronic mail or Internet service including webcam communications caused the minor to engage in simulated activity, a class B felony.
According to a report via The Tennessean the illicit relationship began after the wife met the teen through her youth husband pastor at Franklin Christian Church.
Complicating matters is the added disclosure that the youth pastor told the church in mid May of the allegations against his wife. By then the man's wife relationship with the boy had been going on for six months.
In turn, church lead minister, Zach Stewart reported the youth pastor's claims to the Department of Children's Services and the Franklin Police Department.
After launching an investigation Franklin police indicted Stevenson on September 14.
Stewart also took the added measure of banning the pastor's wife from church activities.
Of question is when the pastor first came to find out about his wife's affair before approaching church authorities?
Compelled to save their relationship, Stewart told that both Jeremy and Ariel sought the services of counselor.
Offered Stewart: 'They're trying to reconcile,'
'It's been a fast four months of prayer.'
Since the pastor's confession, Ariel Stevenson turned herself to authorities where she is now scheduled to appear in court October 15 after posting $20 000 bail.
The illicit relationship has prompted questions whether the pastor's wife partook with the teen at church premises and to what degree the woman's affair with the boy escalated?
Franklin Police Department spokesman Lt. Charles Warner said details are being kept under wraps as they are part of the grand jury indictment and will be revealed at trial.  
In the interim Jeremy Stevenson has remained on staff at the church, in what capacity is not necessarily understood.