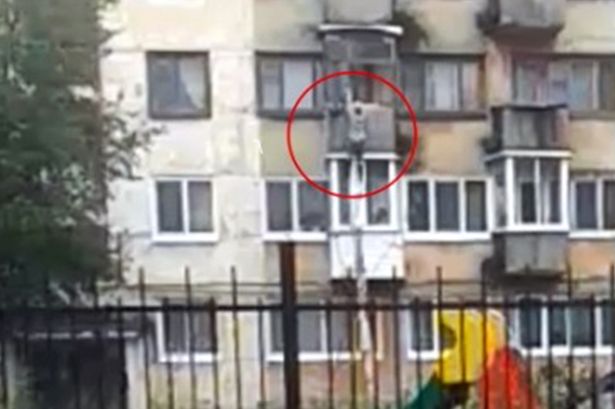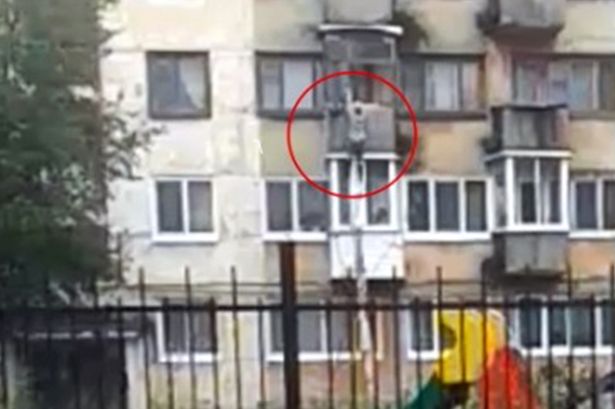 Video showing a young woman desperately trying to flee her would be rapist have gone viral after an actress from Azerbaijan attempted to sell her virginity for $15 000 (£10,000).
The dramatic images show a woman, who only gave her first name, Kristina, climbing out of a third floor window with the aid of tied bedsheets she had used as a makeshift rope in her daring escape. Whilst the woman may have escaped imminent rape she barely escaped with her life after falling from the side of the building and sustaining serious injury.
The incident according to a report via the UK's mirror, involved a 20 year old female actress who had agreed to meet a man she met online in the city of Perm, central Russia.
The UK's Sun reports that the woman's abductor, 28 year old man, Mikhail Dnistrian paid for her ticket only to change his mind once the unnamed actress arrived, demanding instead that she work as a prostitute.
Upon refusing the man's overtures, the woman claims the man beat her up and forced her to pose for erotic pics before raping her at his flat.
The woman would escape after making a rope with bedsheets to scale outside the building, but in the process fell, fracturing her hip after bedsheets snapped.
Images of her alleged escape were taken by an eye-witness as the girl tried to clamber down the makeshift rope.
The woman's daring escape led to her abductor's arrest.
Questioned by authorities, the woman told she contemplated selling her virginity in a bid to raise revenue in a bid to 'develop' her acting career after both her parents recently died.
Dnistrian's girlfriend, who asked not to be named, admitted she was stunned after learning about the accusations, claiming that her boyfriend had only ever been kind and gentle with her.
Told the woman via NewsRu: 'I just could not believe it, he was very nice when we first started going out. How am I supposed to trust men after all of this?'
The incident has led to some commentators blaming the girl for what happened, saying she should be fined for selling her virginity in the first place. One caller told a local radio station: 'She provoked this by entering into the world of prostitution.'
The court in Perm has said there are no plans for pursuing a case against the abducted woman for prostitution or for trying to sell her virginity and have said that they are treating her as a victim.