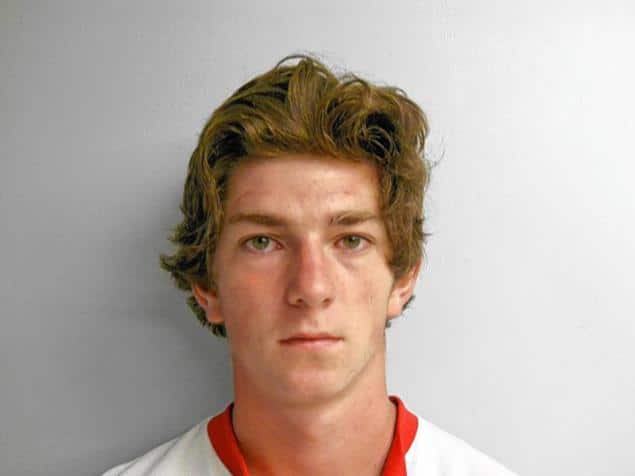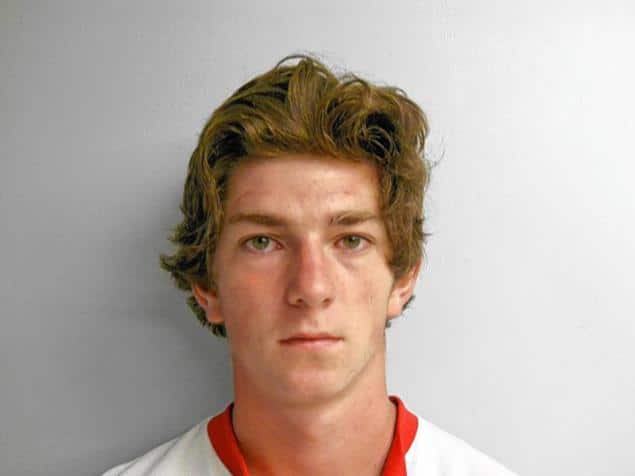 The rape trial of St. Paul's School student Owen Labrie, 19 has exposed the elite prep school as a tradition of sexual contest where graduating boys were encouraged to take the virginity of younger girls before getting their diplomas.
The notable New Hampshire school which boasts a roster of alumni that includes senators, congressmen, a Nobel laureate and the current secretary of state, John Kerry has raised questions as to the conduct of students along with the culture at the facility which is said to have tacitly encouraged such behavior.
Details of a practice authorities say was called the 'Senior Salute' were spelled out in stark terms by Labrie, a former prefect at the school who is charged with raping a 15-year-old girl on the roof of a campus building in May 2014.
Now 19, Owen Labrie has pleaded not guilty to several felonies. 
When his trial begins Monday, prosecutors are expected to call current and former students to testify about the sexual culture at one of the country's most selective boarding schools.
Founded in 1856, St. Paul's is an Episcopal school nestled on 2,000 pastoral acres on the outskirts of downtown Concord, New Hampshire's capital. It enrolls about 530 students and admitted girls for the first time in 1971. Tuition, room and board currently clocks in at $53,810.
Labrie, of Tunbridge, Vermont, talked openly about the tradition of scoring younger female students when he was interviewed by Concord police. 
In interviews with detectives, Labrie told a detective some students 'take great pride' in having sex with younger students before they leave school.
Labrie told of a contest where boys compete to 'score' with the most girls, keeping a running tally written in indelible marker on a wall behind washing machines. 
According to the accused, the school kept painting over the scoreboard so it eventually was moved online.
During interviews, Labrie acknowledged he was 'trying to be number one.'
In an affidavit, the accused told, 'The school has to put its foot down on this culture,' 'It's not healthy.'
A counselor who contacted police after hearing from the alleged victim's mother also told an investigator about the tradition, the Concord Monitor reported last year, citing a police affidavit. 
The same affidavit said the school had been trying to educate students against 'sexual scoring.'
Prosecutors have not indicated how far back they believe the 'Senior Salute' goes.
A student leader honored at graduation – two days after the alleged assault – with the Rector's Award for 'selfless devotion to school activities,' Labrie was accepted to Harvard but the school said in September that he is no longer enrolled. 
Labrie's lawyer, J.W. Carney Jr., declined to comment, including on whether Labrie will testify or if his defense would raise the issue of the school's sexual culture.
Prosecutors say Labrie took his victim by surprise, before she could resist or flee, and raped her repeatedly.
He is charged with three counts of aggravated felony sex assault, endangering the welfare of a child and using a computer to lure the girl to the on-campus meeting.
Labrie denied having intercourse with the girl, telling police that they partially disrobed, kissed and touched. 
He also acknowledged putting on a condom. 
In his defense, Labrie said the freshman girl was eager to have sex, but the aspiring divinity student said he had a 'moment of self-restraint' and stopped.
'He stated it was a moment of 'divine inspiration," Det. Julie Curtin wrote in her affidavit.
Asked why the girl would lie about having sex with him, Labrie said it's a 'great source of pride for younger students' to have sex with seniors.