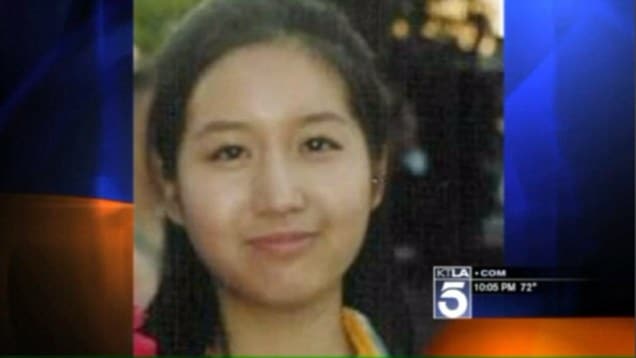 Michelle Yeh a 28 year old Los Angeles substitute teacher is accused of having sex with two underage male students, one of which she took to Disneyland.
According to the ktla, the science teacher began contacting the boys after given tenure as a permanent substitute teacher at San Pedro High School in February. Her efforts accelerated once the students were let out for summer holidays.
According to reports, arranged private meetings with her students at the end of the school year.
The woman's arrest came in July after a 15 year old student reported the alleged abuse, leading to Yeh being charged with four counts of unlawful sexual intercourse with a minor under 16.
According to the Los Angeles County DA's office, Yeh was also charged with two counts of copulation of a minor and two counts of lewd acts on a child 15 years of age.
In addition to the felony charges, Yeh faces an additional three misdemeanor counts of child molesting or sexual annoyance for alleged conduct toward two other young men.
Yeh is said to have bought gifts for the alleged victims, and spent time with one in a hotel.
She also had an online tutoring profile with teacher-finding website takelessons.com.
A profile for Yeh on the site says that she works with children, including those with special needs.
Yeh, who is no longer a teacher, is set to be arraigned in a Long Beach court on Wednesday. 
She faces a maximum of nine years and eight months in prison if convicted. Authorities have since told investigations continue as they fear the woman may have other victims.