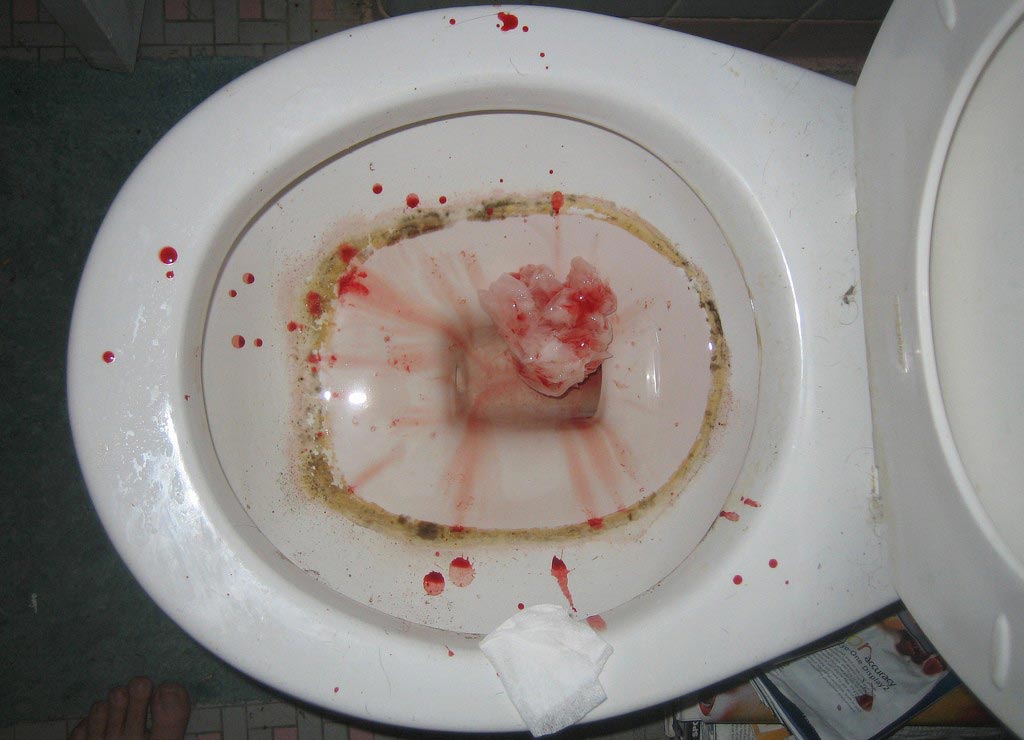 Japanese boxer, Ikki Kodukai also known as Ikki Kotsugai has caused disconcert after the 24 year old Tokyo graduate burst into a lawyer's office and cut off the rival lawyer's genitals with garden shears before flushing it down the toilet.
The husband is alleged to have carried out the violent act as revenge over his wife's purported romantic involvement with the 42 year old victim.
Prior to his arrest, cops said the Japanese boxer had burst into the lawyer's office, accusing the man of cheating with his wife, punching him several times before prying the man's pants off and severing the 'lower body part' with shears.
Japantimes reported that the attack occurred at about 7.40 this morning. The husband, said to be a skilled boxer, was arrested shortly afterwards.
Questioned about what he had done with the severed organ, Kodukai according to a report via the dailymail told officers from the Tokyo Metropolitan Police Department that he had flushed it down the toilet.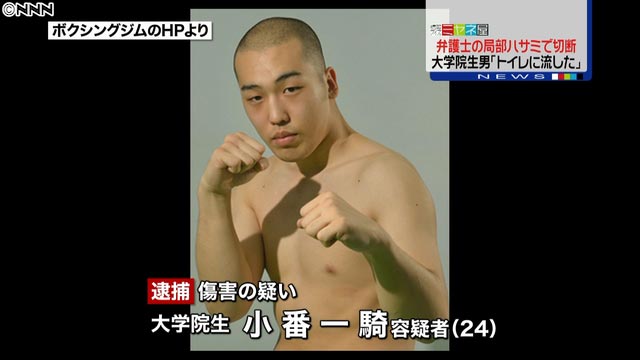 The lawyer, who has not been named, is receiving hospital treatment, but his immediate condition was not known. 
Witnesses claimed that although he'd lost a lot of blood, his life was not in any danger. 
The incident has led to an array of commentators saying that they feel sorry for the 'humiliated husband', while others joked whether the husband would probably be bound over to keep the piece.
Of question is whether the rebuked husband brought the shears with him to the man's office, intent on cutting off his rival's genitals or whether he came across the shears in the lawyer's office?
It is not the first time a penis has ended up down a toilet as a result of a sexual encounter.
In Peru in 2012 a jealous wife sliced off her husband's penis and flushed it away.