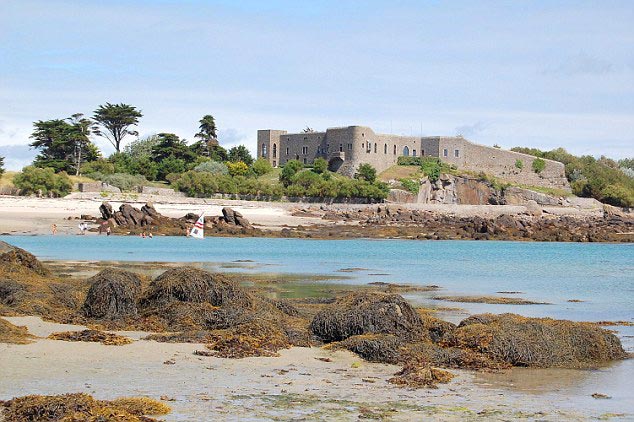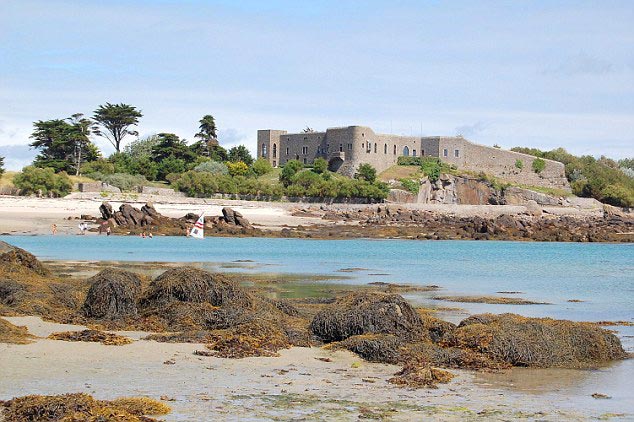 A couple engaged in love making on the high walls of a historic castle in northern France have fallen to their deaths.
Police discovered their unclothed bodies in a dry part of the moat of the Vauban Fortress in Chausey Archipelago in the English Channel.
The pairs belongings were discovered at the top of the castle on ramparts 40ft above.
Police according to a report via localfr say the body of the man, aged 31, was found first on Thursday morning in a dried out part of the moat.
The man's partner, also 31, was discovered later, submerged in water only 5ft deep (1.5 metres).
Police told local media: 'The couple were found naked, with their belongings above.'
A police source later told France's Le Figaro paper the pair had died while most likely 'making love – and something went wrong.'
Police reiterated that they did not regard the couple's deaths as suicide.
The couple are believed to be originally from Normandy and visiting the castle on a trip. 
The remote granite fort – which sits on a rocky coastal outcrop – was built in 1866 by Napoleon III as defense against English warships.