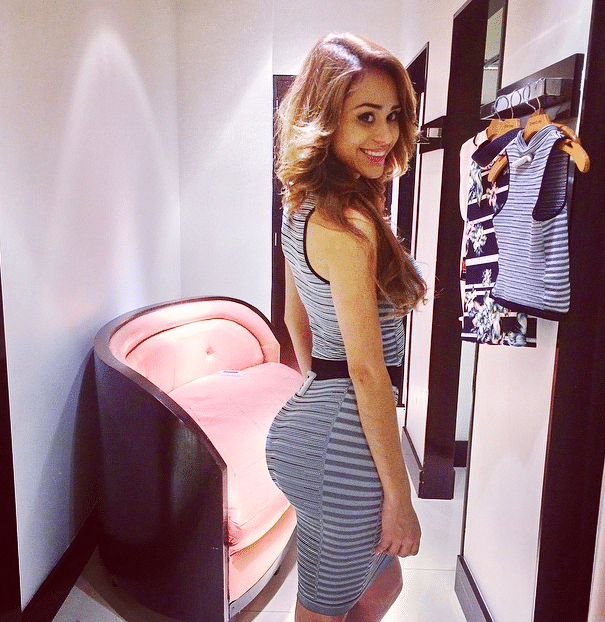 Making her presence known in tabloid circles is Mexican weatherwoman, Yanet Garcia whose telecasts for local Televisa Monterrey have begun a necessary eye sore for gents here in the US. And how.
Since coming to be noted, Garcia has gathered thousands of tweets and post on social media along with gaining millions of views on her personal YouTube Channel as well as almost half a million followers on her Instagram.
To boot, according to a report via the latintimes the saucy Mexican weatherman has now even found herself being compared to Kim Kardashian.
So popular has the telegenic weather girl become she has now even come to have a sub reddit dedicated to her, which has since been labelled the "the fastest growing sub-Reddit" by the metrics division of the site.
That said, sit back and dream away as the ultra sunny weather beams your way and then some….