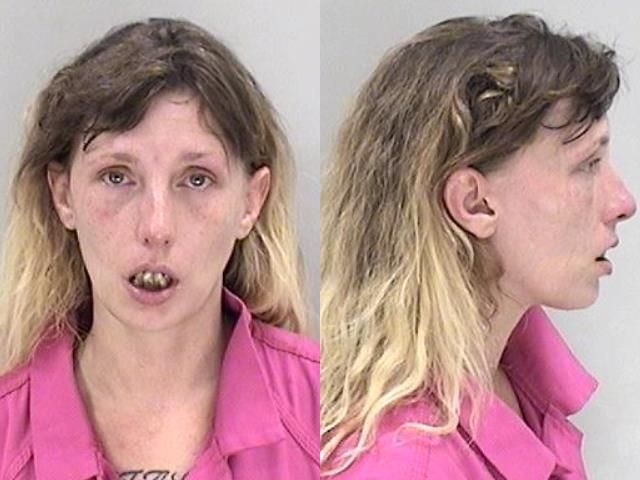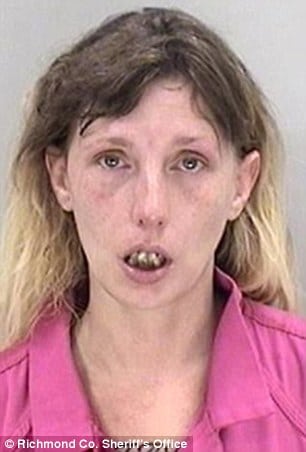 Tabatha Lee Grooms a 35 year old Augusta, Georgia girlfriend has been arrested after attacking her ex boyfriend in a drunken rage after refusing to have sex with her.
The woman's arrest follows the woman assaulting her boyfriend, Carlos Rodrecus Grace 30, and then punching (naturally) her mother in a booze-induced rage.
According to a report via WFXG our collective hero had returned home around 11:30 p.m. after a boozy night out on June 24 before then attacking her boyfriend while he was sitting on the couch.
A police report noted the woman saying she was angry that Grace had refused to have sex with her earlier in the day so she scratched him on the face, head and neck, along with biting him on the arm.
The police report also noted Grooms shouting that 'she 'f****d everyone else because [Grace] would not f**k her.'
Grooms, who shares a house on Haynie Drive, with her mom, Betty Clark 66, then punched her mother in the left eye.
After the attack, Grace ran into the bathroom with blood streaming down his face and called 911.
When cops arrived, Grooms declined to talk to cops but conceded she had been drinking, according to Richmond County Sheriff's Office.
The Sheriff's deputy described her as being 'hostile' towards officers even threatening to 'run one over with a baby stroller if they didn't move out of the way.'
Grooms has been charged with simple battery and family violence and was taken to Richmond County Jail.
Interestingly, court records show that Grooms has previously pleaded no contest to leaving the scene of an accident and is at present facing a misdemeanor for drunk driving.