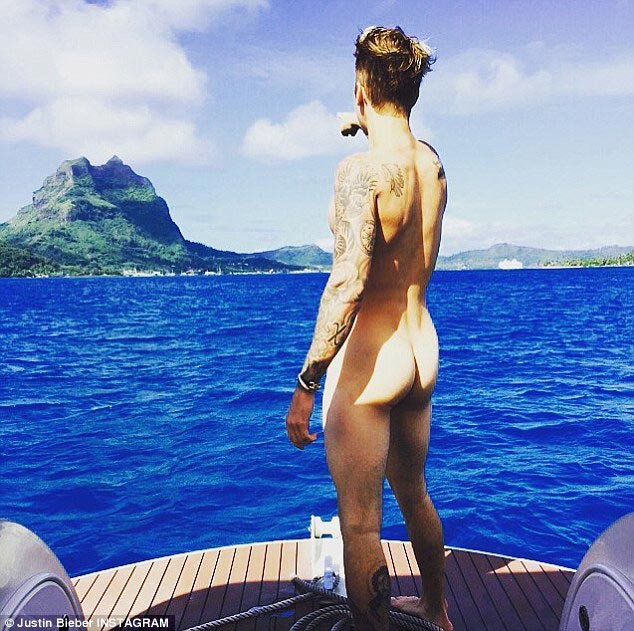 Making Tuesday morning extra sunny is the visage of our collective hero, Justin Bieber's bottom whom the pop singer assessed would be a welcome retreat for our eyes and fantasies when he decided to post the revealing sight on instagram.
Wrote the unrepentant incorrigible pop star: 'Look'
And look we must!
Standing off the back of what appears to be a boat, our collective wet dream stands like an Adonis statue of our teenage wet dreams, his rigid sturdy frame a better version than any Ancient Greek sculpture you have ever seen.
With his taut flexing muscles, covered in weaving tattoos our pop hero points, with his back and ass to us (and why not …?) the pop star points with his right hand to the holy grail he hopes to lead us on: Bora Bora.
Because being an artistic maverick is not what you have to say but how you market say it ….