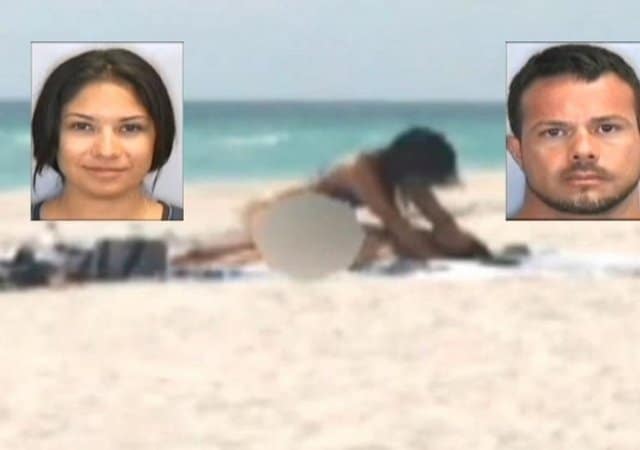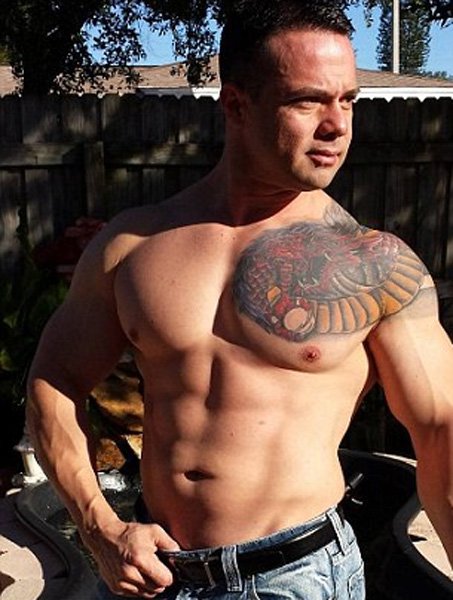 Jose Caballero a 40 year old Brandenton Beach, Florida man has been sentenced to two and half years jail after having sex on a public beach with his girlfriend, Elissa Alvarez on July 14, 2014.
Monday's sentencing comes after witnesses complained that the man and Alvarez, 20 were observed fondling and initiating carnal relations in the middle of the afternoon.
Debate as Elissa Alvarez, woman who had sex on beach must register as sex offender
Pictures: Elissa Alvarez, Florida couple arrested having sex on Florida beach face 15 years
Elissa Alvarez, Florida couple arrested after grandma films them having sex on beach
The sentencing comes after the man's girlfriend was found guilty on May 4 of lewd and lascivious exhibition.
Because she had already served time , the presiding judge  spared her further jail time. Nevertheless the woman was fined $300, ordered to pay court investigative costs and controversially mandated to register as a life sex offender.
Jose Caballero would also be required to register as a lifetime sex offender after being found guilty of similar charges.
Sex offenders by law cannot reside within 1,000 feet of schools, daycare centers, parks or playgrounds. They must also notify the Florida Department of Law Enforcement and local law enforcement any time they move, buy new vehicles or change their email addresses, state law requires.
In doling out today' sentence, the judge took into consideration that a four-year-old child saw the couple and that the child's mother had pleaded with Caballero to stop before the boyfriend responded confrontationally.
Reiterated assistant state attorney Anthony Dafonseca: 'His judgment was pretty poor.'
It was also revealed that the couple's actions were videod, evidence that was offered to the court.
Caballero, who previously served about eight years in prison for cocaine trafficking, faced as much as 15 years in prison. Alvarez was sentenced to time served and is now out of custody. And then there were these reactions on the web, see what you think?
this is not a "sex offender" crime! having them register makes the whole "sex offender registration" seem like total bullshit
not saying they are good people – but this is NOT child molestation, come on… for fucks' sake this is absurd 
They made everyone on the beach that day an unwilling participant in their sex act.
Yes, it's a "sex offender" crime.  
Yeah, this isn't substantially different than jerking off in a park in from of people.  
That they have to register as a sex offender is outrageous. It makes a mockery of the efforts of those who are legitimate victims of sexual predators to out these monsters.