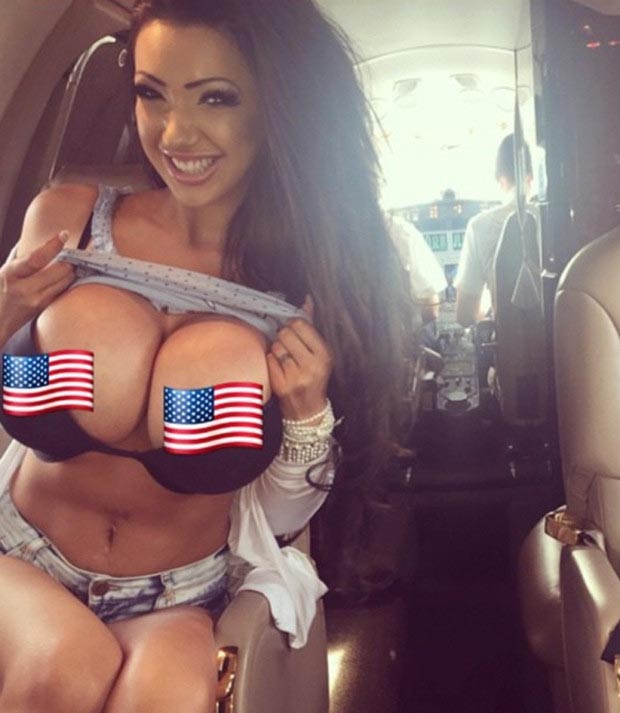 Arriving in tabloid land is the 'demure' saga of X factor reject/pin up model Chloe Mafia who has asserted that she got to sit in the cockpit of a Kuwait Airways plane, whilst been offered a bottle of champagne and to boot being allowed to fly the aircraft.
The self made millionaire (naturally) claims she was invited in during the transatlantic flight from London Heathrow to JFK in New York by an unnamed, self proclaimed 'naughty pilot.'
In a reproduced clip, a Kuwait Airways pilot whilst manning the flight is observed laughing with the busty model and her glamour model pal sitting in the cockpit. 
At one point the pilot is heard singing along to various songs with the buxom model, while at least 300 passengers travel unaware of what is happening. Naturally. 
Told the model via the Daily star over the weekend, 'I was stunned when the pilot allegedly gave me alcohol, asked about my breasts and smoked two packets of cigarettes while flying.'
The shocking revelations come in the face of airline rules which forbid passengers from flying with pilots in the cockpit following terrorist attacks.
Furthermore smoking has not been allowed in the cockpit since 2007.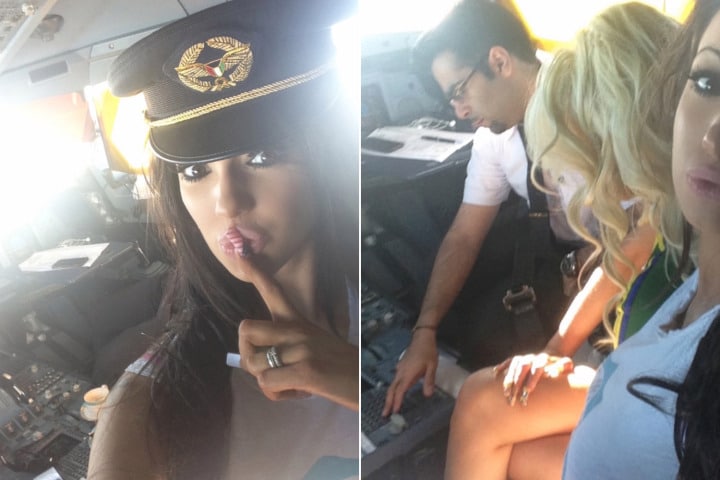 According to the model, the 'married' pilot did not partake in drinking the booze which was given to them.
Reiterated the UK Playboy model: 'We were sitting in business class about 30 minutes after take-off.
'The seatbelt signs had just gone off and a stewardess came and said the pilot wanted us to go to the cockpit.
'They locked the door and the captain introduced himself and said 'Hi, I'm the naughty pilot'.
'He said he lets sexy girls in the cockpit, even though he's not supposed to, because he 'made the rules'.
At one point, Chloe acknowledges pressing a few buttons 'but nothing much happening.'
Since the 2013 incident (why now Chloe? ) the model has branded the pilot a 'sleaze' whilst boasting about bedding air stewardesses and being a member of the mile high club.
The model who now goes by the name Chloe Khan, has made a fortune by stripping on webcam.
The mother-of-one first came to the publics attention when she sparked outrage with her partying and outspoken ways back in 2010 on the X Factor.
She was eventually kicked off the ITV show after bosses allegedly found out she was taking cocaine. Nevermind.
Chloe now divides her time between the UK and Las Vegas – where she works in Spearmint Rhino.
Interestingly Kurwait Airways has declined to respond to media overtures for comments. Can anyone guess why?