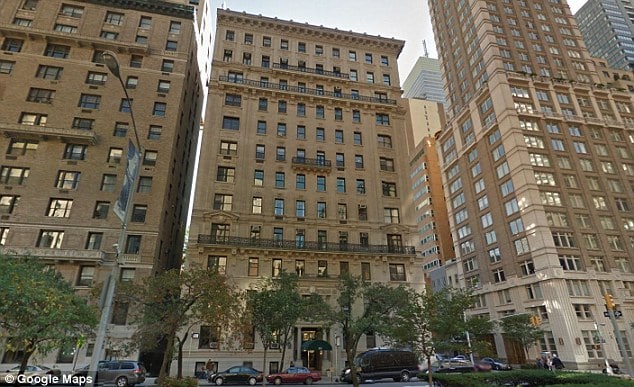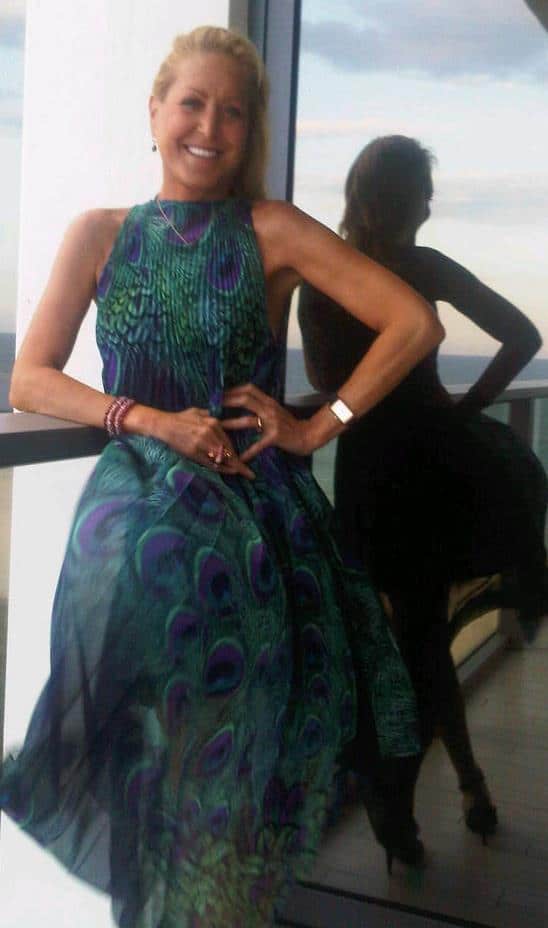 Entering this weeks tabloid sweeps is well to do Park avenue divorcee, Barbara Virginia Hudson who according to her fired help has a propensity for cocaine and orgy binges with high class escorts.
The allegations of the Park avenue divorcee's double life (aren't you jealous …?) first came to the fore after a maid, Johanna Pimental of the Bronx responded to accusations that she had stolen $50 000 in signed checks from Hudson's lavish penthouse duplex on Park and East 60th st in 2012.
In an effort to clear her name and show which way the sun really shines, the cleaning lady, according to the nypost enlisted the support of other disgruntled Hudson employees, including a former building superintendent and an architect to vouch what a basket case Hudson really is.
Making things sticky are allegations that Hudson had reached out to architect, Alejandro Stojanovic where the Park avenue divorcee purportedly told the man: 'I will ruin your marriage and business if you testify against me!'
'You better be very careful what you say!'
Indeed.
Hudson, who comes from a wealthy, aristocratic family in Milan, Italy, never worked a day in her life explains a court submitted affidavit, with the affidavit stating that Hudson is equipped with an 'exuberant' personality (define exuberant…?) who came to find herself in a funk after her divorce from aDallas-based rancher.
In one affidavit, Stojanovic asserts he twice found the Park avenue divorcee ­unconscious and 'in need of resuscitation' from drug and alcohol overdoses in the years he worked for her, between 2006 and 2010.
One interesting interlude notes Hudson maintaining a 'mystery' Italian boyfriend named Fernando who 'mainly seemed to exist only at nighttime … She told me he brings prostitutes to her apartment to enact orgies.'
The prostitutes were women who would come to the penthouse "for 'ménage à trois et quatre,' ' the maid's lawyer, ­Ernest Hammer, wrote in another filing.
Added the lawyer: 'She was required to issue a check on each occasion to the 'night visitor' with a memorandum made on the check's face, 'For entertainment,' "
Define 'entertainment?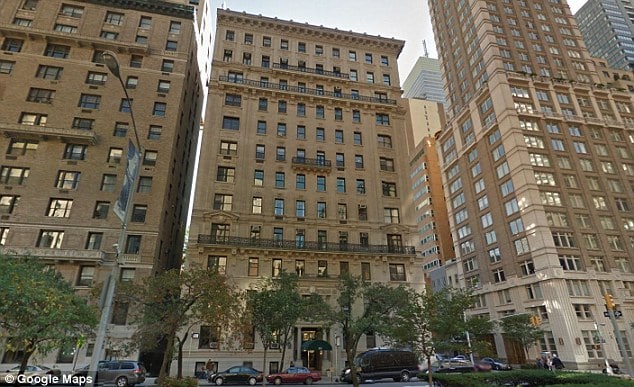 And then there was the affidavit courtesy of former 521 Park Ave. super Sheamus Cullen that might make Hudson's well to do neighbors wince.
Observed Cullen during his time at the building, from 2007 to 2009: 'During these quite frequent occasions, I observed Ms. Hudson in near stupor conditions, clearly from use of alcohol or some drug substance,'
'I noted her often times without clothing, unable to navigate . . . I am frankly amazed that she is still living.'
Employees argue that Hudson's apartment was strewn with expensive jewelry, bags of cash, feces, and empty liquor and pill bottles.
Also getting in on the act, are 521 Park avenue tenants who voiced 'multiple and significant complaints' which would invariably be shut down because Hudson happens to be the largest shareholder in her building.
Responding to the allegations, Hudson's lawyer, Michael Cibella told the nypost: 'She's not hiring prostitutes, she's not using drugs — any allegations of that nature are absurd.'
Hudson is due back in court on the witness-tampering rap in October; the maid is due back on the grand larceny charge in August. In the interim Hudson has chosen to leave the country.