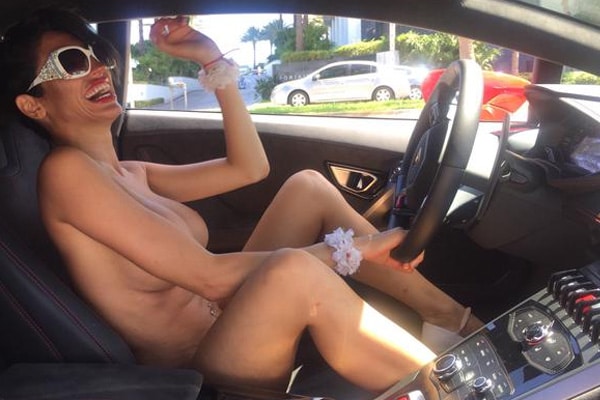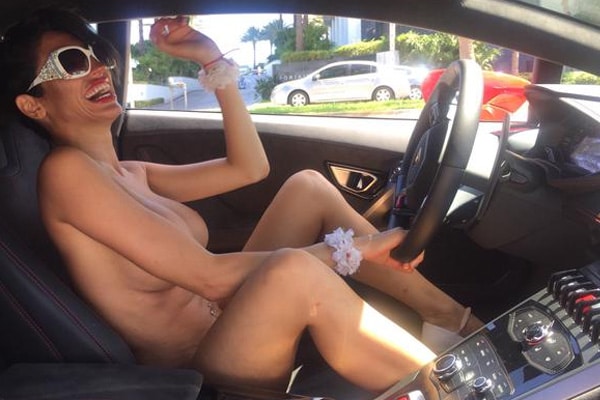 Bombshell Vicky Xipolitakis has managed to get two idiot Argentinian pilots fired after they allowed the busty femme fatale to take a selfie in the cockpit along with 'helping' fly the aircraft during take off.
According to the UK's mirror, the model was filmed helping fly the plane on a domestic flight as it left Buenos Aires for the city of Rosario.
By allowing Xipolitakis into the cabin, the pilots broke international aviation rules by letting an unauthorized person sit in the cockpit.
At the time, the two pilots, Patricio Zocchi Molina and Federico Matias Soaje, none the wiser, appeared to be rejoicing in the company of the buxom passenger. Never once appearing concerned that they might perhaps be transgressing protocol.
Incredulously, caught video (see below) shows the buxom Argentinian model saying: 'I'm going to accelerate and will take off.'
In turn the pilots can be heard joking that Xipolatakis owns a bit of the plane and as a taxpayer is entitled to fly the Aerolineas Argentinas craft.
The company has been run by the Argentine state since 2008.
Whilst the pilots were in good spirits and presumably non plussed about having the company of the buxom model sitting with them during the flight, bosses however were less than thrilled.
Airline head, Mariano Recalde would later tell the pair 'put lives at risk.'
Adding: 'As soon as we became aware of the situation, we dismissed the pilots. They are two irresponsible people.'
'It is not an isolated matter but public, that's why we will act firmly because nothing justifies what happened, and it will have to be analyzed whether they committed a crime.'
Interestingly the airline now also wants to penalize Xipolitakis.
Xipolitakis has since taken to twitter where she has told her more than 405 000 followers that she is depressed and taking refuge in her house.
Tweeted the buxom model: 'Cannot stop mourning, sorry for everything that happened,' before soon deleting all tweets involving the incident.