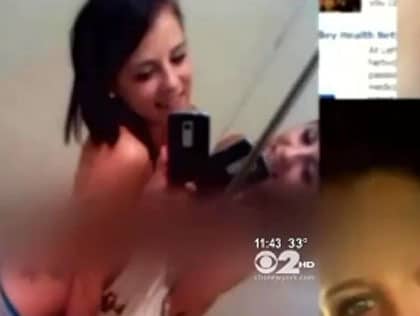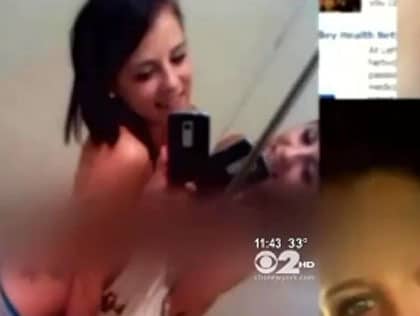 Google on Friday announced that it will now be taking steps to remove search results linking to explicit revenge porn images of people without their consent.
Going forward in the weeks ahead the internet search engine giant will put an online petition form that will allow victims to make requests to remove offending images from Google search queries.
The move comes as a shift from the search engine's prior position which maintained that its judgments about information and images should be limited to how relevant the material is to each person's query. 
That libertarian approach helped establish Google as the world's most dominant search engine, processing roughly two-thirds of all online requests for information.
Nevertheless the outlet has decided to make an exception with the unauthorized sharing of nude photos because those images are often posted by ex-spouses and jilted romantic partners or extortionists demanding ransoms to take down the pictures.
'Revenge porn images are intensely personal and emotionally damaging, and serve only to degrade the victims — predominantly women,' Amit Singhal, Google's senior vice president of search, wrote in a Friday blog post.
Google's stand against revenge porn won't necessarily purge it from the Internet because it has no authority to order other sites to remove offensive or even illegal content. 
That said google is hoping revenge porn will prove less mortifying to its intended victims by making it more difficult to find on the web.
The move comes after social media giant, reddit embraced policies banning nude photos from being posted without the subject's permission in the wake of last year's fappening scandal, which saw the leaking of nude images of celebrities without their consent.
That gesture led to many questioning reddit's reversal off hands attitude towards what constitutes content and concerns as to what constituted violations and the idea of that no entity should be able to control/censor what existed on the web.
Other concerns raised related to other questionable areas on reddit, including subreddits based on racism, the display of dead bodies from traffic accidents and why they got to remain untouched?
Earlier this year, Google tried to prohibit sexually explicit material from the publicly accessible sites in its Blogger service only to reverse itself within a few days amid cries of unwarranted censorship among Blogger's users.
This isn't the first time Google has excised sensitive content from its search index. In most instances, the company has been forced to do so under laws imposed in various countries where it operates. 
While its search engine operated in mainland China from 2006 through 2010, Google blocked information that the country's Communist government deemed to be inappropriate and the company has been scrubbing humiliating information from people's pasts in Europe for the past year.
And then there were these comments on the web that caught my eye, see what you think?