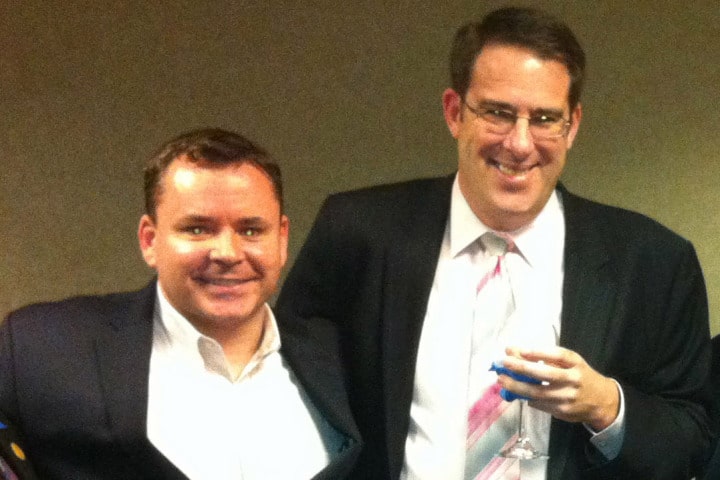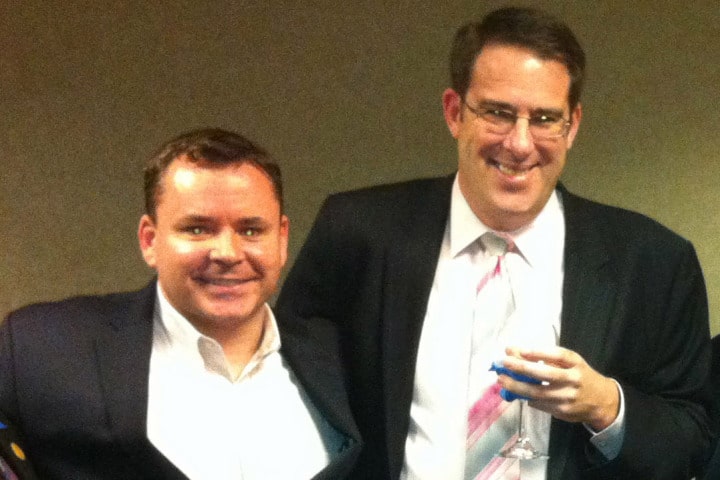 Michael Peacock a New Jersey man has launched a lawsuit against his former employer, after the man's drunken boss, Richard Langtry grabbed his crotch so hard that doctors had to remove one of the man's testicles.
Gulp. Slight pause.
According to a report via the nypost, the 45 year old Iron Mountain Management employee endured three surgeries, including the removal of one of his testicles, after he was manhandled during a two-day 'team-building' seminar in upstate New York.
Talk about 'team deflating ….'
According to the suit, on July 18, 2012, employees went barhopping in Kingston and took a cruise on the Hudson to foster camaraderie.
But as the booze flowed, boss Richard Langtry became 'increasingly loud and aggressive.'
Adds the suit: 'Langtry drank heavily throughout the day and into the evening,' and then, as the men passed each other outside a restroom, 'grabbed [Peacock's] left testicle, squeezed it hard and pulled it down as if to rip it from his groin.'
The 'emasculating' attack left the 6-foot-8 employee not only unable to strut but doubled over in pain, with the suit asserting that the gesture 'was a perverse and misguided attempt by Langtry to bond with Peacock while simultaneously demonstrating his authority and dominance.'
Stand there, let me show you who's boss. How are your testies feeling by the way?
The suit alleges that the injured man, a father of two from Somerset County, now has permanent, chronic pain and trouble in the bedroom, which along with Langtry, Iron Mountain has also named the three venues that served the injured man's supervisor ­alcohol.
Despite Langtry being fired but, Michael Peacock would be the butt of ridicule by some co-workers, with the suit asserting that employees 'made fun of his disability, calling him a drag queen and urging him to chop the other one off.'
'It's akin to hazing,' said Peacock's lawyer, Christopher Kelly.
Peacock, who is seeking unspecified damages, says he was forced out of the company after it switched his job position and cut his pay.
It is not necessarily understood why Iron Mountain switched the injured employee's job.
A lawyer for Langtry did not comment. Can anyone guess why?