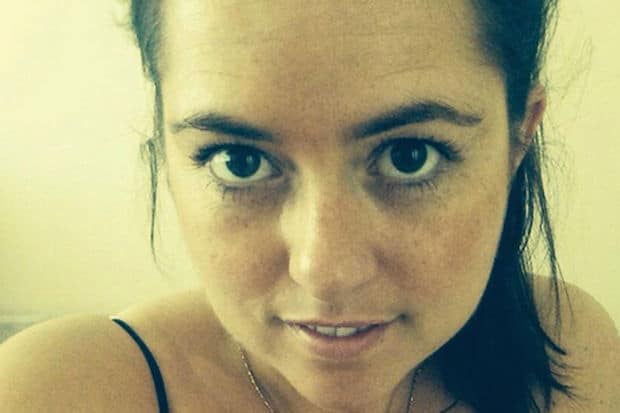 Karen Danczuk, a cleavage barring wife of a British politician has claimed that her 'sexy selfies' led to the demise of her marriage.
Calling herself the 'Queen of the Selfie' the former wife of Labour MP Simon Danczuk describes how an unrelenting addiction to posting selfies led to the eventual destruction of their marriage.
Told the woman via the Sun: 'He was overwhelmed that suddenly it was all about me!'
According to the mother of two, her newfound fame contributed to the couple's separation after three years of marriage, as her politician husband began to increasingly feel upstaged.
Added the mother who has taken to posting a daring array of snaps in low cut tops and bikinis on twitter: 'I think there was a bit of jealousy. I've changed so much mentally and physically. I've gone from fat, frumpy Karen to happy, confident and sexy Karen – and I can't ignore that,'
'It used to be all about Simon. I used to be his plus-one, but it changed dramatically and became more about me. Even at MP events, I became the star. Simon probably just felt a little taken aback.'
The former local lawmaker, who has more than 54,000 Twitter followers, was regularly criticized for her pictures.
Some have speculated that the husband was fed-up with his wife's racy photos. But the newly-single mom denied those claims.
Danczuk says she is looking forward to a 'bright' future. She also denied anyone else was involved in the breakup. Insisting instead that her former husband was the one who encouraged her to be daring.
'Never once did he tell me to cover up or tone it down. He was actually the one to encourage me,' she told The Sun.
'I'm the happiest I've ever been. I feel set free,' she added. Indeed….
Good morning ? Hope you have an amazing day!! KD #happysaturday pic.twitter.com/pNmumIhov6

— Karen Danczuk (@KarenDanczuk) June 27, 2015
Selfie queen Karen Danczuk asks Amal Clooney over for 'tea' after seeing her slender frame http://t.co/WKIBjLKv1h pic.twitter.com/36XFYyoEZF
— Daily Mail U.K. (@DaiIyMail) June 26, 2015

 
Had an amazing @Benbodypro bootcamp!!! Highly recommend them. It isn't a quick fix & the weight stays off! KD pic.twitter.com/FQZmo4h3X9

— Karen Danczuk (@KarenDanczuk) June 24, 2015