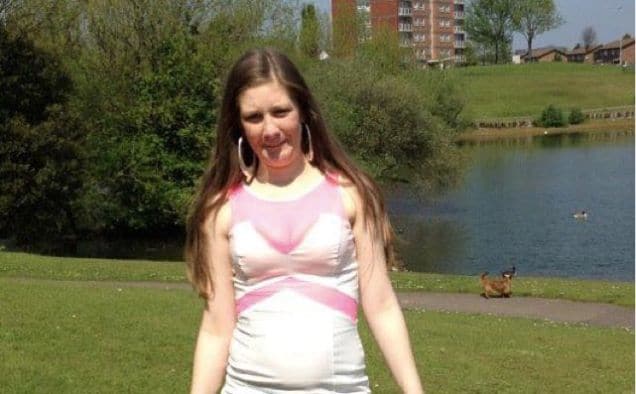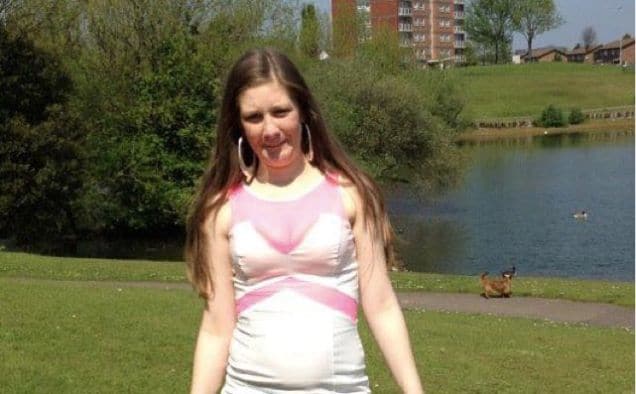 It seems discretion is something Small Heath, Birmingham, UK woman, Gemma Wale has little or no appreciation of after she came to find herself the subject of a police investigation after neighbors complained of the woman making frequent, loud and intrusive noises during sex at her home.
Warned by Birmingham City Council to rein her enthusiasm along with her penchant for playing music at too high levels, general shouting, swearing, making banging noises and slamming doors, authorities had no choice but to imprison the 23 year old mother of two after continuously defying requests.
In its decision to sentence the woman to two weeks jail, Judge Emma Kelly ruled our collective hero had breached a council order by arguing with her boyfriend, swearing at a neighbor, 'banging around the house' and 'running around in the property'. And of course continuing to have loud unabashed sex.
The court heard a nearby resident complain that, at about 5am on January 29, 'Gemma started screaming and shouting whilst having sex, which woke us up. This lasted ten minutes.'
Told the judge who noted Gema Wale's absence from court proceedings against her: 'has not put herself in a position of showing any remorse for her behavior'.
According to a report via the UK's dailymail, another judge had imposed the anti-social behavior order earlier that month, but Wale's former neighbors in Shard End, Birmingham, from where she was evicted last year, said she had been a 'living nightmare'.
They said she would regularly argue with her boyfriend – named only as Wayne – but that different men were always 'coming and going' from her one bedroom council flat.
Offered another neighbor, who did not want to be named: 'It was really loud sex … Difficult isn't even the word to describe her. 
'It was actually the neighbours who got her evicted … we couldn't stand it. She would have parties until 5am and then sleep all day.
'I would hear her having sex and my children would too. I used to have to turn the TV up.'
Adding: 'At one stage there was a man knocking and kicking at her front door while his brother was getting out of the back window.
'She had a little boy and a little girl … She was the absolute neighbor from hell. I never ever want to set eyes on her again.'
Whilst another neighbor offered: 'You could hear her arguing at 1am or 2am.'
Adding: 'I didn't get the worst of it because I don't stay here all the time, my sister does.
'But Gemma was really loud. I'm sure my sister would have heard her having sex though. She was just so loud all the time.' 
Reiterated Judge Kelly: 'In light of the amount of breaches found, the lack of remorse and the defendant's attendance at court literally days before half of these breaches … an immediate term of imprisonment is justified.' 
Following the ruling, the judge imposed separate two-week jail terms on Gemma Wale for each breach but said all terms would run concurrently.  
Wale was jailed on May 12 and has since been released.