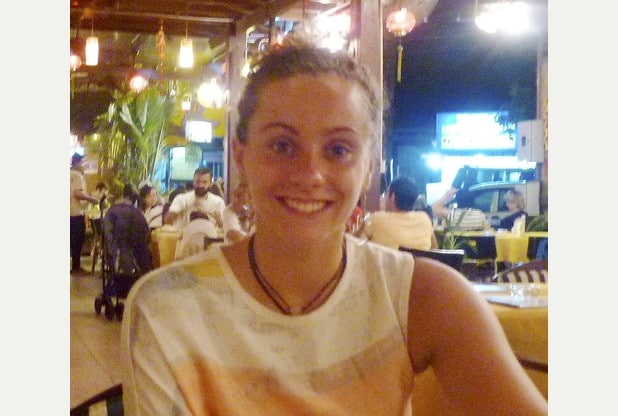 Eleanor Hawkins a 24 year old British backpacker who came to cause disconcert after stripping naked on a sacred Malaysian mountain has told she regrets her behavior. An assertion that the embittered recent university graduate has made as she waits to find out whether authorities will sentence the woman to jail.
Matters first came to a head after the woman along with four other tourists took to stripping upon reaching the top of Malaysia's sacred Mount Kinabalu despite the pleas of their guide who warned the tourists that the hikers risked retribution.
Unperturbed the tourists continued with their 'holiday jaunt', going one further and later posting nude selfies on social media.
Days later the solo traveler who had met her fellow hiking companions along her travels would come to find herself being arrested, with fellow traveling companions, 23-year-old Canadian Lindsey and his sister Danielle, 22; a 23-year-old Dutch man, Dylan Snel; and Canadian, Emil Kaminski, 33 relenting and also handing themselves in.
That said, it is understood that on the day of the stripping there were ten hikers involved, with to date only five being detained and named.
According to local authorities, the tourist's actions 'angered the spirits' of the mountain leading to a magnitude-5.9 quake six days after the nudists photos and the deaths of 19 climbers.
The May 30 incident would also prompt regional Kadazandusun tribe inhabitants asserting that their religious beliefs were violated and demanding recourse.
To their chagrin the group now faces the prospect of three months jail or a fine or both, with tribal communities insisting that they be tried in a native court.
Asserted Deputy Chief Minister of Sabah, Tan Sri Joseph Pairin Kitingan:
'The tourists showed disrespect to the sacred mountain and will face appropriate action according to native laws. Whether other people believe this or not, it's what we Sabahans believe. When the earthquake happened, it's like a confirmation of our beliefs. There is almost certainly a connection. We have to take this as a reminder that local beliefs and customs are not to be disrespected.'
Whilst pundits have come to criticize Hawkins, noting her 'stupidity' and disrespect towards local deities and customs, the recent masters aeronautical engineering student would claim that at the time she had only sought to express her sense of liberation as she travelled through South East Asia before settling on with the task of finding a job post graduation upon her return to the UK.
Told the woman: 'Traveling allows you to explore so many wonderful places, with amazing people, that it makes defining a favorite place pretty difficult.'
Waiting upon news of whether authorities will release his daughter, the woman's father, Timothy Hawkins told via the bbc that the incident should not be 'blown out of all proportion.'
Adding: 'It's fair enough to charge for the misdemeanor committed,'
'What we don't want is her lumbered with further charges.' Telling the guardian: 'I have got every faith in [Malaysia's] judicial system. I just hope they don't make an example of them.'
To date officials continue to weigh whether the backpacker will be charged with causing public nuisance as she remains incarcerated in a holding cell.
Reiterated the father: 'As far as I know, she is OK. She is a very intelligent, stoic young woman and she's OK.'
'I think she is preparing herself for the worst, just in case.'
Bad news confirmed! part of the iconic 'Donkey's Ear' @Mount Kinabalu is gone due to strong tremor this morning pic.twitter.com/Mhrqr5k1fN

— Masidi Manjun (@MasidiM) June 5, 2015