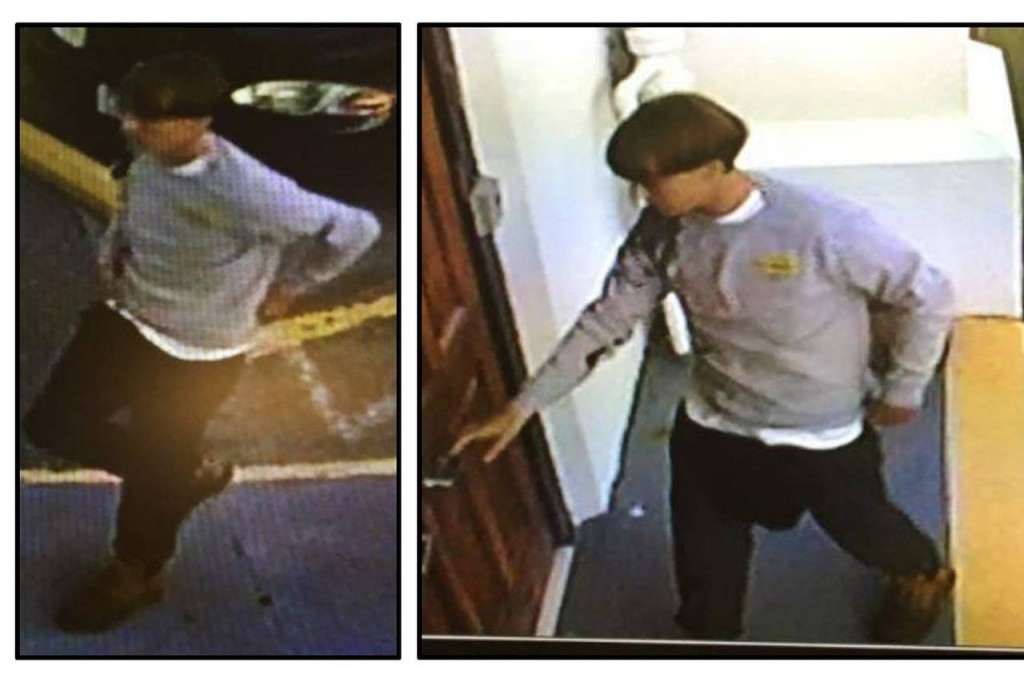 An unidentified Charleston, South Carolina white gunman is still at large after gunning down 9 black individuals, including Reverend Clementa Pinckney, a long standing, South Carolina state senator and pastor at Emanuel A.M.E. Church, Wednesday evening, who at the time was leading prayer services when one of the attendees opened fire.
Dylann Storm Roof drug addict and proud racist.
Who is Dylann Roof? Got a shotgun for his 21st birthday
Dylann Storm Roof pictures. Identified as the Charleston shooter
During a news conference, Charleston Police Chief Greg Mullen said the Charleston shooting suspect, was a male in his early 20's, slight in build, and still at large. Prior to the shooting, he had purposefully asked for the Reverend, where he sat for an hour amongst church attendees during a bible reading and then proceeding to shoot at attendees at the end of the reading.
Told the Police Chief Mullen of the shooting which took place at the oldest African Methodist church in the south: 'This is a situation that is unacceptable in any society, and especially in our society in our city,'
'We are committed to do whatever is needed to bring this individual to justice.'
To date police have told they are receiving tips on the shooter but as of yet no solid leads have been received as local police now work with state and federal authorities to capture the suspect with officials describing the blood bath a hate crime.
Killed in the shooting along with the 41 year old Reverend Clementa Pinckney, a father of two daughters were three males and six females, their identities yet to be released to the public.
Believed to have been shot, but yet to be confirmed was the Reverend's sister.
Surviving the attack was a 5 year old girl, who was told by her grandmother to be play being 'dead.'
At a 6 a.m. ET press conference, investigators released an image of the suspect and said the perpetrator had left the church in a black four-door sedan.
Images show the shooter clean shaven, with a bowl haircut, 5 ft 9 in height and believed to be wearing a gray hooded sweatshirt, blue jeans, and Timberland boots when he made his getaway in a nearby car.
Police did not release the car's make but Police Chief Mullen said it had a 'very distinctive license plate.'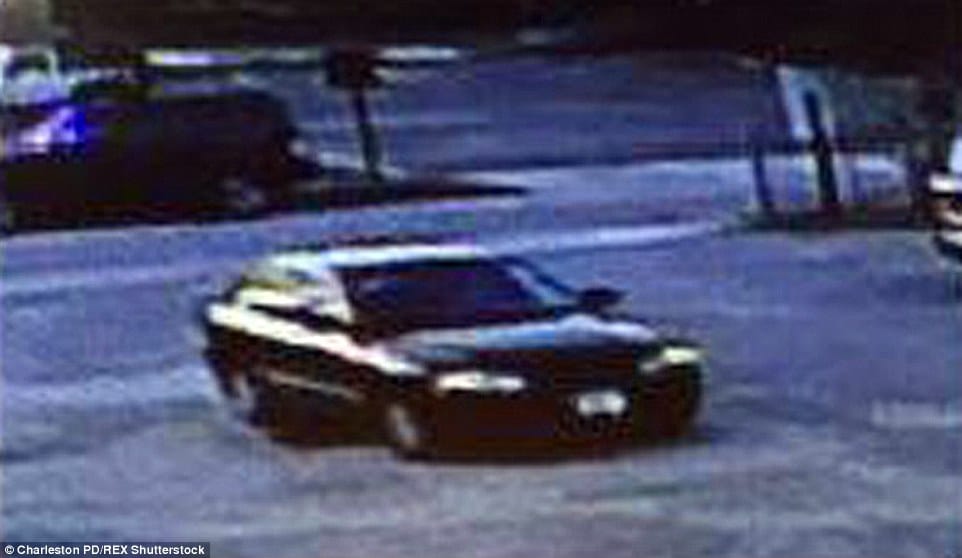 In an alarming revelation, Dot Scott, president of the Charleston NAACP, told the Post and Courier that a female survivor told her family that the gunman said she could escape in order to tell the world what had happened.
A report via NBC documented a survivor's cousin telling that the shooter had entered the church asking for Reverend Clementa Pinckney and took part in an hour long bible reading.
Soon after the reading ended at 9pm the shooter began shooting at attendees, by then already killing two individuals when they took to reloading their gun.
It is at this moment one of the attendees sought to dissuade the shooter who before reloading and shooting at five more individuals, turned and told the attendee: 'I have to do it, you rape our women and have taken over our country and you have to go.'
The disgusting narrative that politicians espouse about taking "their" country back is deadly. #CharlestonShooting pic.twitter.com/RwzVlHn76t

— KHARY PENEBAKER (@kharyp) June 18, 2015
Soon after Wednesday night's shooting, a group of pastors huddled together praying in a circle across the street.
Community organizer Christopher Cason said he felt certain the shootings were racially motivated.
'I am very tired of people telling me that I don't have the right to be angry,' Mr. Cason said. 'I am very angry right now.'
In a statement Thursday, South Carolina Gov. Nikki Haley called the shooting a 'senseless tragedy.'
Adding: 'While we do not yet know all the details, we do know that we'll never understand what motivates anyone to enter one of our places of worship and take the life of another.'
Sen. Tim Scott of South Carolina also released a statement Thursday, telling: 'This senseless tragedy at a place of worship — where we come together to laugh, love and rejoice in God's name — is absolutely despicable and can never be understood,' 'Tonight we stand together in prayer for Pastor Pinckney and his congregation at Emanuel AME, and for the families who are enduring unimaginable pain at the loss of their loved ones.'
Wednesday evening's attack came two months after the fatal shooting of an unarmed black man, Walter Scott, by a white police officer in neighboring North Charleston that sparked major protests and highlighted racial tensions in the area.
The officer in that case has been charged with murder, and prompted South Carolina lawmakers to push through a bill helping all police agencies in the state get body cameras.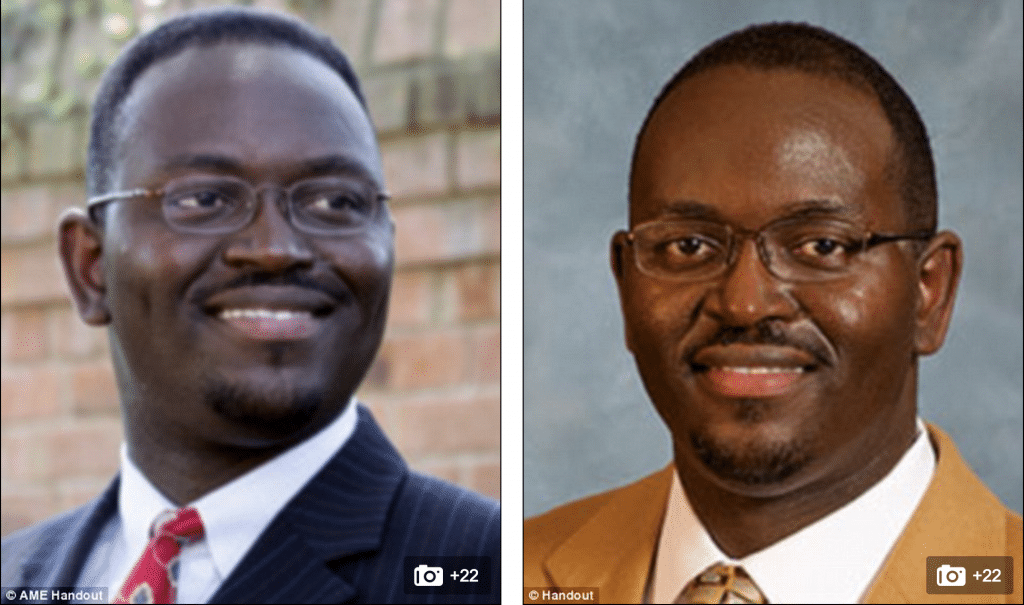 Fox News host: It's extraordinary that the #CharlestonShooting is being called a hate crime: http://t.co/c1aRgTA0zQ pic.twitter.com/PdauPjlaFr

— Media Matters (@mmfa) June 18, 2015
NEW: Police release new photos of #CharlestonShooting suspect, car pic.twitter.com/btgrxn4VTk

— Good Morning America (@GMA) June 18, 2015
Let's not talk about racism/white supremacy in #CharlestonShooting. Instead, let's obsess over useless semantics: hate crime or terrorism? 😒

— الوضوح (@soyoubora) June 18, 2015
Privilege: committing a crime and having your description read like a Tinder profile. #CharlestonShooting pic.twitter.com/rW0MybcEAg

— Stephen Anfield (@StephenAnfield) June 18, 2015