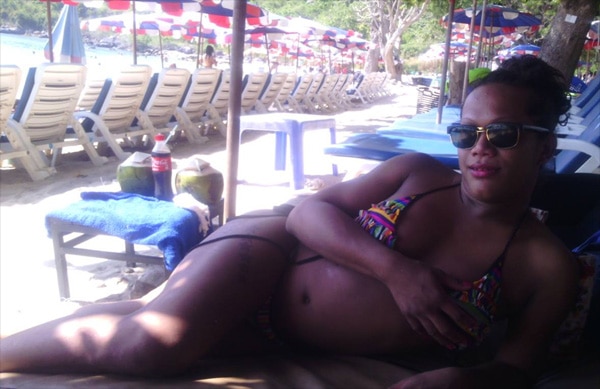 An Irish tourist has felt the wrath of Wichai Sripalang a Thai ladyboy who didn't take too kindly after Michael Merry, 55 'aggressively' declined the transvestite's overtures as the man walked in the early hours of one of Thailand's main seedy drags. 
So heightened had the hostilities become between the tourist and the sex worker that the woman walloped the man with her high heeled stiletto.
This in turn necessitated Michael Merry in need of immediate medical attention as blood ran poured from his head.
Slight pause. Observe the din of the early evening, the catcalls, the tricks and the seedy aroma emanating from every possible palpable orifice….
At the time of the incident, Merry from Ireland had been approached by the 24 year old woman who was born a man circa 3 am while walking down the street through Thailand's Pattaya holiday resort.
The area is known for its seedy nightlife and high crime rate.
After declining the Thai ladyboy's overtures and pushing the woman on to the ground, Merry found himself savagely clobbered by the heel of Sripalang's shoe, which invariably left the man with a deep wound to the head and needing treatment.
According to police reports just moments before the beating, Merry claimed he had been 'molested' by the woman who had sought to solicit her 'services.'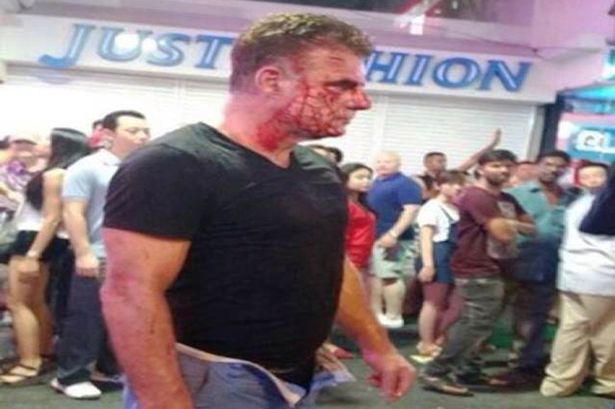 Said local police spokesperson, Piyapong Ensan: 'The transgender woman who approached him and offered sexual services, he declined the offer but she then put her arms around him and molested him.
'The perpetrator did not stop nagging him, so he became angry and pushed her, causing her to fall to the ground,'
'This annoyed him and he shoved her away, causing her to fall to the ground.
Adding: 'When the perpetrator regained her balance, she took off one of her high-heeled shoes and used it to hit the victim's head.'
'When she stood up she took of one of her shoes, and used it to hit the victim over the head.'
Medics treated Michael at the scene and local officers charged Sripalang with physical assault.
She now faces a fine for the attack.
In a similar incident, another ladyboy was arrested after attacking a Polish woman with her shoe last week.
Local police claim the pair had become entangled in an argument after sexual services were offered to the victim's husband.
Another attack in the area last month saw Polish man, Rafal Ignacy Jakowicki, bloodied after a bouncer attacked him outside a go-go bar with a metal claw.