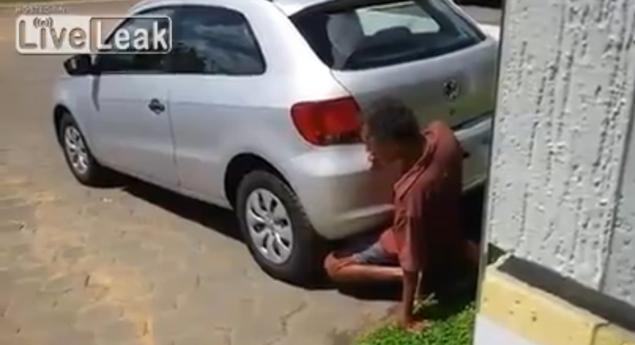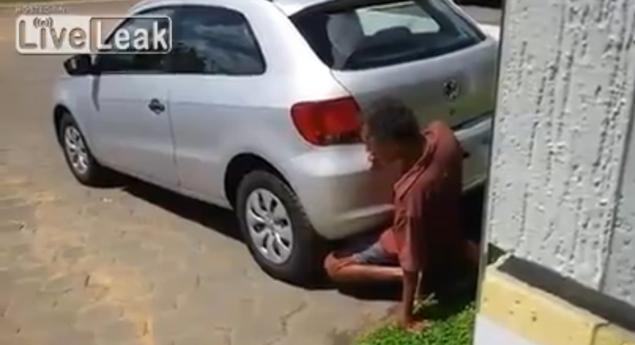 An unidentified Brazilian man has been filmed having sex with the exhaust pipe of a vehicle.
The 29 second video which has since gone viral first made the rounds after a passerby caught the fully clothed man maniacally humping away at the two door sedan without a care in the world.
Whether the Volkswagen Fox belonged to the man or not has yet to be divulged.
According to the UK's closer, the incident simulated a sexual attraction towards machines, technically described as mechanophilia.
Adds the outlet: Although mechaphilia is an extremely unusual and rare behaviour, the sexual attraction to objects and mechanical equipment is not strictly seen as a mental health problem.
Interestingly even after realizing that he's been filmed the man doesn't relent as he continues on his very bizarre and savage love making session.
At present it is not necessarily understood if humping at one's exhaust pipe is a criminal offense or just a heightened way to really get one's rocks off….
Isn't it time you made love to your household machine too …?