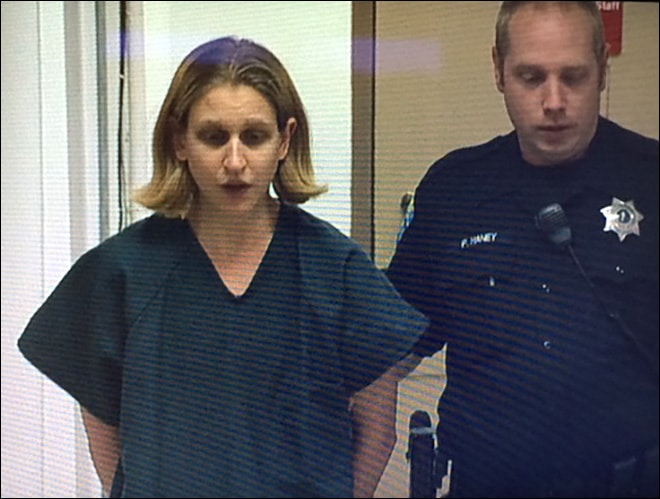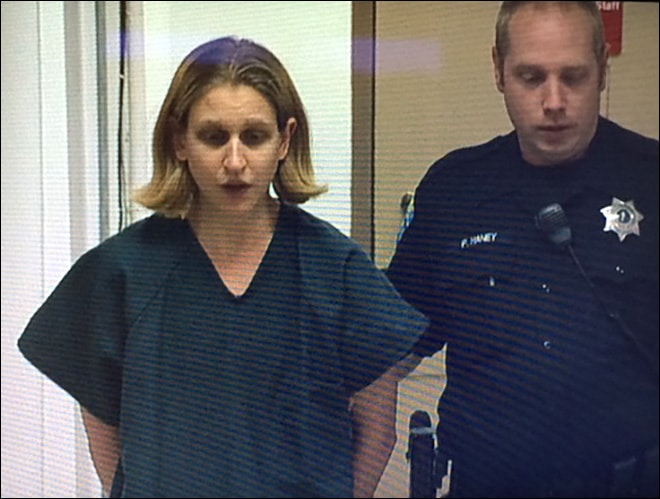 Jessica Fuchs the Bainbridge Island High School teacher who was last week arrested for allegedly maintaining a sexual relationship with a 16 year old student today entered a not guilty plea upon appearing in court.
Jessica Fuchs caught having sex with 16 year old student by husband
During presentation, prosecutors claimed that the 26 year old married woman has sent the student a series of illicit messages and video via social media app Snapchat.
In one graphic video the science teacher, 'ForMyBaby!' had sent to the 16 year old minor, the teacher is seen pleasuring herself.
The teacher is alleged to also have been caught by her husband who walked in on his wife whilst his wife was performing a 'service' on the boy.
After insinuation of misdeeds at school were noted, school authorities decided to launch and investigation.
Upon being tipped off the teacher is alleged to have reached out to the youth where she urged him to lie.
Read a note Fuchs had sent: 'Protect me as best you can. Remember NOTHING COMES OUT EVER! About anything you have been to my house only once. Lie like you have NEVER lied before. Try to get your mom to side with you completely and say this was all a misunderstanding!'  
Police said Tuchs had done a search on her laptop for 'how to permanently delete cellphone records' at the start of the investigation.
She has been charged with sexual misconduct with a minor, communication with a minor for immoral purposes, and tampering with a witness. 
Fuchs was initially placed in custody on $100,000 bail, however the bail was this week reduced to $25,000 after Superior Court Judge William Houser deemed her not to be a flight risk.
Fuchs faces up to five years in prison for each of the three counts she is facing. 
She is due back in court on June 29.
Interestingly the teenage boy at the center of the scandal is no longer attending the school.